Project 2021
ID: All The Design IDentities
A new exhibition that will allow to "see the invisible", combining classic exhibitions with experiences in Augmented Reality
ID: All the Design IDentities is a new exhibition that will allow to "see the invisible", combining classic exhibitions with experiences in Augmented Reality, in a hybrid dimension called phygital according to a perspective that does not deny or privilege the online or offline, proposing a #alline vision, pursuing the ambitious goal of using technology with attention to sustainability, following a #sustech trend.
Let's DOS, Discover, Own, Share!
28 large blue squares, called "Activator Pixels " and placed in the main areas of the city, will allow access to AR experiences by scanning the QRcode inside. Each pixel will correspond to a project, developed by designers and firms in the field, will be overlapped with the surrounding environment, and can be browsed on smartphones through Instagram or Facebook, with the possibility of being saved, shared and repositioned elsewhere, thus generating a new exhibition level.
From 5th to 10th September c/o City of Milan | h24
Talent Comes Naturally by RedBull
Innate, unique, natural. Talent is a precious good, and the Organics Talents project was born to celebrate it. In the spaces of RIDE, in Via Valenza 2, the 13 talents selected as a result of the collaboration between RedBull and the organizers of ID will be unveiled, through phygital modalities.
From 7th to 10th September c/o Ride Milano, Via Valenza 2, Milano | h. 15.00 > 24.00
Talent party > Friday the 10th of September h.17.30
ID X NhOW Hotel Milano
An exhibition of works that have distinguished themselves for an experimental approach to the project: the exhibition presents designers and studios selected by RDG collective (Alberto Ghirardello, Fabrizio De Paolis, Milo Mussini) with the intention of creating a focal point for professionals and curious people who want to deal with realities and projects born from the desire to develop objects with an iconic value, without forgetting the concepts of sustainability and knowledge of materials. The installation, realized in collaboration with Macevi 1928, a leading company in the production of urban furniture and customized concrete products, is grafted into the spaces of the hotel through material pixels on which designers intervene with their objects, creating islands within the eclectic and multicolor space of nhow Milano.
From 5th to 12th September c/o nhow hotel Milano, Via Tortona 35 | h. 10.00 > 20.00
Designers meet > Sunday the 5th of September h.18.30
Bench at Dawn
A bench that echoes the proportions of Leonardo Da Vinci's Vitruvian Man will be positioned in front of Castello Sforzesco. Made of solid stone, the one on display during Milan Design Week will be the first Bench at Dawn, a project that aims to place in the cities a series of benches to remind the attitude of travelers who seek rest and mental refreshment in places of particular beauty. The project will combine the physical display of the bench with a "guerrilla mARkering" campaign that will allow those who will visualize the corresponding Instagram filter to place the object in their own places of beauty.
Milan Icons Re-Opening
Opening of the new Milan Icons store in Via Vincenzo Monti, 2. The occasion will be used to talk about the store, the new brands on sale and the collaboration with D.O.S. Design Open Spaces s.r.l. that allowed the success of the initiative. The partnership with Weart, a pioneering start-up in the development of haptic technologies, will also be presented.
From 5th to 10th September c/o Milan Icons, Via Vincenzo Monti 2 | h. 10.00 > 18.00
Re-opening Party > Monday the 6th of September h.17.30
Valore Verde @ Brera
The dOT event, organized by VG Crea & partners in Piazza San Marco 2, on Milan Design Week 2021, aims to give particular emphasis to the outdoor companies of furniture, coverings, flooring and lighting. For the occasion Valore Verde, in charge of the general layout, presents its own reality as a network of professionals in the sector, through phygital experiences able to make natural elements interactive, capable of dialoguing with personal technological devices, such as smartphones and tablets.
From 5th to 10th September c/o Via e Piazza S. Marco 2 - Brera | h. 10.00 > 18.00
Download

ID Press Release_ITA

ID Press Release_ENG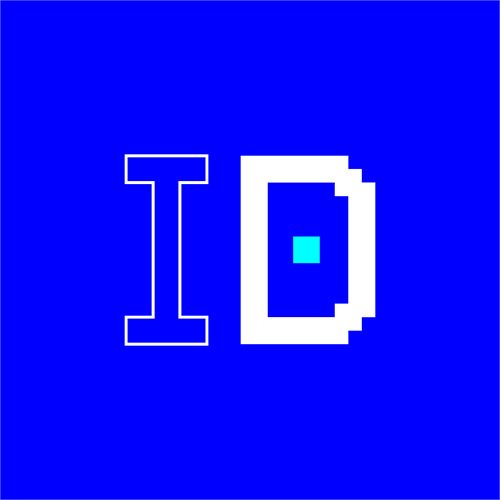 Visit website
Send email