Communicate with Fuorisalone
Starting from your brief ①, let's define together the strategy ② o achieve your goals ③ by involving our community.
How do we do it? Look at the following case histories.
Discover more in our Media Kit.
The solutions are made to measure, from the brief to the final output, up to the monitoring and evaluation of results, according to the different tools used.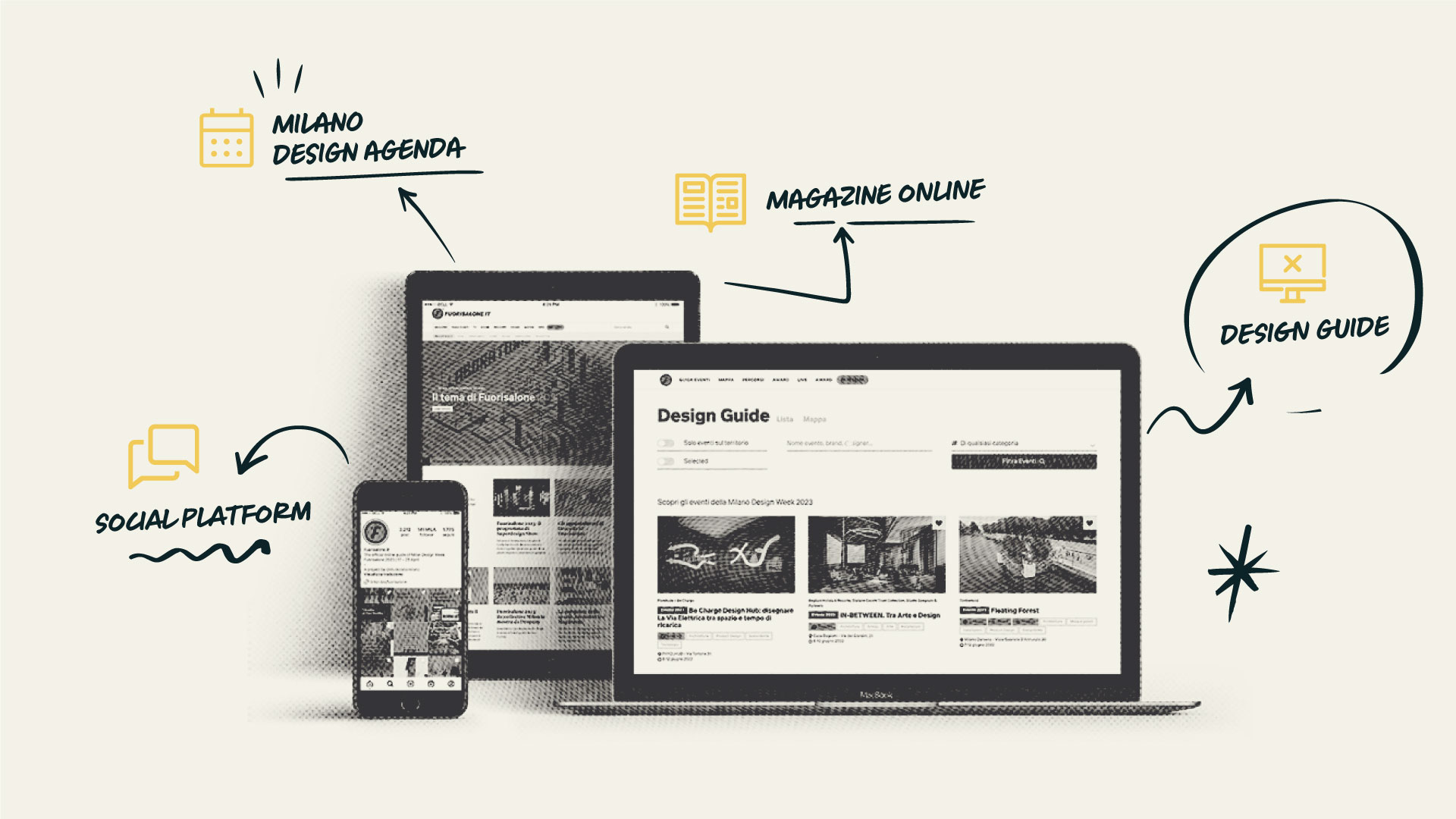 The most popular solution
Give your brand the best possible value by organically integrating the different communication tools: from the newsletter to social channels and the website.
The most flexible solution
Build the communication plan you prefer by choosing from the offered communication tools. Reach your goals in a more flexible way, monitoring results and integrating additional activities over time in order to best reach our audience.
Nota Bene: piano annuale utilizzabile da maggio a gennaio escludendo i mesi da febbraio a aprile in quanto dedicati alle attività della Design Week.
Case history
The experience gained by Fuorisalone.it with international customers allows us to identify the most suitable activities and contents to achieve the best results in a targeted way.