Project
Dropcity Convention 2023
DROPCITY CONVENTION 2023
AWARD WINNING PROJECT FROM THE PUBLIC CALL "FESTIVAL ARCHITETTURA – 2nd Edition", PROMOTED BY THE DIRECTORATE GENERAL FOR CONTEMPORARY CREATIVITY OF THE ITALIAN MINISTRY OF CULTURE
ANTICIPATES THE CULTURAL PROGRAMME OF THE ARCHITECTURE AND DESIGN CENTRE
FROM 15TH TO 23RD APRIL
OPENING SATURDAY 15TH AT 6PM
SPACES IN THE TUNNELS MAGAZZINI RACCORDATI CONNECTED ALONG VIA SAMMARTINI
FROM TUNNEL 38 TO TUNNEL 60
From 15th to 23rd April, Dropcity Convention 2023, the winning project of the public call "Festival Architettura - 2nd edition", promoted by the Directorate General of Contemporary Creativity of the Italian Ministry of Culture, opens to the city. During this period, inside the Magazzini Raccordati in the Central Station, Dropcity Centro di Architettura e Design, conceived by architect Andrea Caputo and developed thanks to Nhood, produces and hosts a busy schedule of exhibitions, installations, conferences and talks with the participation of international architects and designers.
If the 2022 preview unveiled the tunnels and the project, describing its objectives and the process of reclaiming the spaces and the surrounding urban environment, during Design Week Dropcity Convention 2023 offers a foretaste of the scope regarding the cultural apparatus that will be produced by the Centre for Architecture and Design in its final form in 2024: a place not only dedicated to the culture of design, experimentation of new technologies, didactics, debate, but above all a centre for the production of research projects that flow into exhibitions and previews of their international scope, especially commissioned for Dropcity but destined to cross boundaries.
TUNNEL EVANGELION COMPETITION
Dropcity Convention 2023, in collaboration with Reuse Italy, has involved architects, engineers and students of architecture and design in Tunnel Evangelion, a competition of ideas concerning the Magazzini Raccordati area: an urban infrastructure now only partially re-evaluated by the Dropcity initiative. The modular and sequential spaces of the Magazzini Raccordati became the starting point for a competition intended to envisage new scenarios for the reuse of a unique urban facility. From over 200 applications received, the jury composed of Federica Sofia Zambeletti, Manuel Orazi, Anneke Abhelakh, Fosbury Architecture, Luigi Savio, 2A+P/A and Ekaterina Golovatyuk selected 10 finalist projects, which will be presented in an exhibition during Dropcity Convention 2023. The project is the winner of the public call "Festival Architettura - 2nd edition", promoted by the Directorate General of Contemporary Creativity of the Italian Ministry of Culture.
CONFERENCES
During Dropcity Convention 2023, Tunnel 60 will host daily lectures by international architects in an open public debate organised and moderated by Anneke Abhelakh on topics such as: What does it mean to be an architect today? And what is at stake?
The project is the winner of the public call "Festival Architettura - 2nd edition", promoted by the Directorate General of Contemporary Creativity of the Italian Ministry of Culture.
Every day, from 15th to 22nd April, lectures by emerging Italian architects will be held in dialogue with international professionals, fuelling a creative and productive discussion on the current state of an architect's work and the future of architectural practices.
In the wake of the Tunnel Evangelion, a contest of ideas on the Magazzini Raccordati area, the conclusion of the cycle of conferences is marked by the announcement of the winners of the competition on the reuse of the tunnels and a specialised conference on the redevelopment of railway station premises.
Saturday 15th April at 6pm
Francesca Gagliardi Fondamenta, Milan
Christian Kerez, Zurich
Sunday 16th April at 4pm
Aspen, the Italian Manifesto curated by Francesca Picchi
moderated by Michele Lupi and with the participation Elena Dellapiana, Francesco Dondina, Antonio Colombo,
Alberto Alessi, Fulvio Irace, Andrea Zagato, Alberto Saibene, Giovanna Castiglioni, Giulio Iacchetti, Chiara Rodriquez, Franco Raggi, Antonio Macchi Cassia, Giovanni Cutolo, Rita Airaghi, Enrico Morteo
Sunday 16th April at 6pm
Mireia Luzárraga, TAKK, Barcelona
Benjamin Gallegos Gabilondo, Supervoid, Rome
Florian Idenburg, SO-IL, New York
Monday 17th April at 7pm
Guido Tesio, GANKO, Milan
Jeanette Kuo, KARAMUK KUO, Zurich
Kersten Geers, OFFICE Kersten Geers David Van Severen, Ghent
Tuesday 18th April at 7pm
Sandy Attia MoDuSArchitects, Brixen
Luigi Savio, Milan
Minsuk Cho MASS STUDIES, Seoul
Wednesday 19th April at 7pm
Amélia Brandão Costa and Rodrigo da Costa Lima, Porto Academy, Porto
Giovanni Piovene and Ambra Fabi, Piovenefabi, Milan and Brussels
Thursday 20th April at 7pm
Alessandro Bava, Alessandro Bava Studio, Milan
Anna Puigjaner, MAIO, Barcelona
Simona Malvezzi, KUEHN MALVEZZI, Berlin
Friday 21st April at 7pm
Luigi Cippini, Armature Global, Milan
Reinier de Graaf, OMA and co-founder of AMO, Rotterdam
Saturday 22nd April at 3pm
Tunnel Evangelion judging panel will debate on 10 finalists
Presentation Tunnel Evangelion prize winners
Saturday 22nd April at 7pm
Ute Schneider, Zurich
Tunnel 60 will also be dedicated to the presentation of the six-month academic exercise Role Play on Dropcity, by the students of SCI-Arc, Southern California Institute of Architecture. The students questioned how we work today, how we collaborate and the possibility of reinventing the office. The final project is a choral exercise that oscillates between interior and urban scale, personal and collective identity.
EXHIBITIONS
Aspen, the Italian Manifesto (tunnel 142), an installation curated by Francesca Picchi and designed by Studio Ossidiana in Rotterdam is inspired by the congress organised by the International Design Conference in Aspen (IDCA) in 1989. On that occasion, some of Italy's most visionary designers, such as Achille Castiglioni, Ettore Sottsass, Andrea Branzi, Mario Bellini, Gae Aulenti and Italo Lupi were invited to Colorado to talk about their work and ideas to the public, including Steve Jobs, generating a series of exchanges in which representatives of the Italian business and cultural scene also took part, including Alberto Alessi, Aurelio Zanotta and Federico Zeri. During this week, a number of key themes in Italian design took shape: the interdisciplinary approach, the construction (even spontaneous) within communities of designers based on common ideals, the humanistic vision, the experimental attitude that has never been done without the craft component. The Aspen installation, the Italian Manifesto will be introduced on Sunday 16th April at 4pm with a conversation open to the public with the protagonists and witnesses of 1989, moderated by Michele Lupi, who will be joined by Alberto Alessi, Elena Dellapiana, Francesco Dondina, Antonio Colombo, Fulvio Irace, Andrea Zagato, Alberto Saibene, Giovanna Castiglioni, Giulio Iacchetti, Chiara Rodriquez, Franco Raggi, Antonio Macchi Cassia, Giovanni Cutolo, Rita Airaghi, Enrico Morteo. The project is the winner of the public call "Festival Architettura - 2nd edition", promoted by the Directorate General of Contemporary Creativity of the Italian Ministry of Culture.
Arrigo Arrighetti. A public architect (tunnels 52 + 54), dedicated to Arrigo Arrighetti, the architect and urban planner in charge of Milan City Council's Technical Office, who in the 1960s and 1970s designed some of the city's most interesting and innovative public buildings (council houses in the Sant'Ambrogio district, schools such as the Martin Luther King Institute at QT8, the Solari swimming pool and iconic religious centres) with attention to form, architectural structure and construction details. Curated by Salvatore Porcaro, with a set-up conceived by the young Ferrara-based collective HPO, the exhibition recounts, through archive materials, drawings and a photographic display by Pino Musi, the life and works of a master of Italian architecture, who knew how to combine public commitment and project quality. The project is the winner of the public call "Festival Architettura - 2nd edition", promoted by the Directorate General of Contemporary Creativity of the Italian Ministry of Culture.
OTHER INITIATIVES PROMOTED BY DROPCITY
Fair Play (tunnel 60). Within the context of the media partnership with Dropcity Convention 2023, KoozArch will explore a different form of communication, publishing critical insights in its online magazine whilst engaging the Dropcity community in a physical game of foosball. Fair Play is thus a call for participation, a catalyst for ideas and an accelerator of knowledge that aims to nurture new alliances, fun synergies and reshuffle power roles across and beyond the discipline of architecture through a fundamental question: What if? The ball was in your court…
Hackability of the Stool (tunnel 56). Stool 60 is the iconic stool designed by Alvar Aalto in 1933 for Artek, a masterpiece of modernist design, simple, versatile, with a sinuous shape that allows it to be stacked. In Hackability of the Stool, Japanese designer Daisuke Motogi presents 100 reinterpretations of Aalto's stool, adding different functions by assembling parts and objects from mass production. Motogi's reinterpretations include a record player, a bottle holder and a cat litter bin.
FLOW - Fluid Material Cycle (tunnel 50). The "FLOW" product series, designed by Daisuke Yamamoto Design Studio with Taketo Masui, is based on the premise of deconstruction, to realise a fluid material cycle that avoids any kind of industrial disposal. The exhibition aims to generate reflections on the process of handling materials, whether they should really be disposed of or whether they can be used and brought back to life with a new meaning. A kind of 'landfill of the future', where the architect and craftsmen work to recreate what was destined to be disposed of into something new; a process of disassembly in order to reassemble.
Why should we care about an archive? Around Milan Unit by Ramak Fazel (tunnel 50). A synthesis and reworking of Milan Unit, the exhibition by photographer Ramak Fazel presented in 2018 at the Viasaterna gallery in Milan. In the first room, a projector in a sort of darkroom loops Fazel's slides, while the second room hosts a reduced reproduction of the photographer's personal archive. Also on display is the volume Milan Unit, with images from the 15 years that Fazel spent in Milan, photographing the world of design in an unusual way. Achille Castiglioni, Michele De Lucchi, Vico Magistretti, Enzo Mari, Alessandro Mendini, Ettore Sottsass and Andrea Branzi are just some of the names that Fazel followed in front of and behind the scenes, photographing them at work and in their private lives, alone or in groups, in official or informal portraits.
From Standards to New Standards: the Colours of Giulio Ridolfo (tunnel 50) is an exhibition that offers a glimpse into the world of colour and design as seen through the eyes of designer Giulio Ridolfo. In a workshop-like installation, the story of how colour is created unfolds, from its origins in natural pigments to the process of dying wool and its applications. In particular, the exhibition documents Ridolfo's work on the creation of new colour variants applied to a wool jumper by Koivu, an Italian-Finnish knitwear brand. In addition to colour samples and pattern proofs, minerals, pigments, dyes, spools and skeins of yarn and other materials from Ridolfo's archive are exhibited.
The Thinking Piece / Obscure Solutions (tunnel 140). A collective of emerging Japanese design practices shedding light on social issues and encouraging people to rethink the reality of the world we live in. We+, Takt Project, Sae Honda, Satomi Minoshima and Takuto Ohta exhibit their point of view, offering 'thinking pieces' to address challenges such as waste disposal, changes in the housing context, and the relationship between nature and artefacts.
Prepper's Pantry: Objects That Save Lives & The Last Pencil (tunnel 46). A preview of future projects and initiatives to be held at mudac (Museum of Contemporary Design and Applied Arts – Lausanne) in 2023/24. Prepper's Pantry is curated by Anniina Koivu and a first introduction to a new broad-based research on preparedness, inviting visitors to step into a space where supplies, objects, tools and various documentation materials on this movement's history are on display. The Last Pencil by oio (the studio co-founded by Simone Rebaudengo and Matteo Loglio) is a provocative experiment that launches a year-long program strand exploring processes of collaboration between institutional and artificial intelligence.
Re;collective Milan (tunnel 44). The Korean sustainable fashion brand RE;CODE, the Japanese design unit DEKASEGI and 9 groups of Japanese, Korean and Chinese designers (Jo Nagasaka & Naritake Fukumoto, Eunha Kim, Hyesun Lee, Jinyoung Yeon, KUO DUO, Kwangho Lee, MULTISTANDARD, Nuri Yeon, PINWU Design Studio, RoarcRenew Architects) pursuing sustainability in their respective fields, come together in the exhibition dedicated to the theme 'Upcycle', dreaming of a future under the banner of 'creating meaningful change together'.
Always Beta. Never Waste (tunnel 58). In addition to the story about FREITAG, a Swiss company that breathes new life into used truck tarpaulins by transforming them into bags and accessories, the installation offers insights into a new approach to the circular development of products and materials with an intervention by conceptual artists Patrik and Frank Riklin, together with whom FREITAG has taken the supply chain of accessories design to absurdity.
Cars and the public joy (tunnel 42). Convinced that our relationship with vehicles is often private, even in the case of public transport, architect and designer Sam Chermayeff suggests that cars can do much more than they already offer and that they (and by extension ourselves) can be part of the community. With this in mind, Chermayeff questions our interaction with cars, displaying vehicles to which he has added what he calls "extensions": a chair, a cosy curtain and a light.
Europelago (tunnel 138). Is it possible to recognise a common thread in the projects of the new European architecture firms? Does the combination of sharing platforms and 3D software contribute to the construction of a shared visual language in architecture? These are some of the questions offered as possible answers by Europelago, an overview of emerging architecture collectives and studios in Europe curated by (ab) Normal, a creative agency committed to the multidisciplinary exploration of design, architecture, scenography and graphic design.
RE(public) (tunnel 40). The space becomes an experimental site, in which the multidisciplinary collective SKWAT with D. Brain shed light on the usually invisible behind-the-scenes of construction sites.
SOCII (tunnel 38). A series of participatory installations produced by the Georgian artists Kirill Stogni, Giorgi Zhorzholiani, Nino Shatberashvili, Bakar Migriauli, Garbage Kids (a collective formed by Nika Gabiskiria, Ulla Alla and Luka Abashidze), curated by Francesca Crotti, Thomas Ibrahim with Daria Kravchuk and open to public intervention and manipulation. The premise is the collective and continuous inhabitation of public space through appropriation and reuse of urban spaces by people. For the production of their installations, the artists will use recycled materials from the 2022 edition of Dropcity, as well as post-industrial and post-agricultural waste.
Extraperlo 2023, The Final (Group) Show (tunnel 58). Extraperlo is a curatorial platform founded by Spanish designer Jorge Penadés, who every year, starting from 2019, has involved friends and acquaintances in the realisation of an 'Extraperlo': a test, a work in progress, a finished product that can fit in a shoebox measuring 33x19 cm and in the price range between 1 and 500 euros. At Dropcity Convention 2023, Extraperlo (curated by Matylda Krzykowski and Jorge Penadés) presents, inside a gigantic box that visitors will be able to enter, 40 cardboard boxes that, as a whole, bind the members of the group of designers involved by Penadés.
WORKSHOP
A series of thematic workshops is also planned, including those within Bra-Very Bar (tunnel 52): five appointments on contemporary design creativity, curated by IAAD - Institute of Applied Art and Design, Accademia Italiana and SAE Institute and aimed at students.
THE EDITORS
Dropcity Convention 2023 also gives space to publishing: the publishing houses Quodlibet (tunnel 54), Nero (tunnel 38) and Humboldt Books (tunnel 58) are present with installations and temporary bookshops featuring their respective catalogues. In addition, in a temporary bookstore designed by Lotto Studio with the System Custom (tunnel 54) joint system, visitors can browse through U-Joints - A taxonomy for connections book.
DROPCITY, ARCHITECTURE AND DESIGN CENTRE
Dropcity is a new centre for Architecture and Design that will be built along Via Sammartini in Milan, inside the Magazzini Raccordati at the Central Station. The project is an initiative originating from an idea conceived by Andrea Caputo back in 2018 with the aim of establishing a place for gatherings and debates on Architecture, Design and the contemporary city. It is scheduled to open to the city in early 2024. Developed thanks to Nhood, Dropcity defines an urban model unprecedented in Europe with over 10,000 square metres, divided into 28 tunnels, which will house exhibition galleries, production workshops, carpentry, robotics and advanced prototyping laboratories. In addition, a large area will be dedicated to research, teaching and office space for industry professionals. A material library and a public library, focusing on Architecture and Design topics, complete the programme.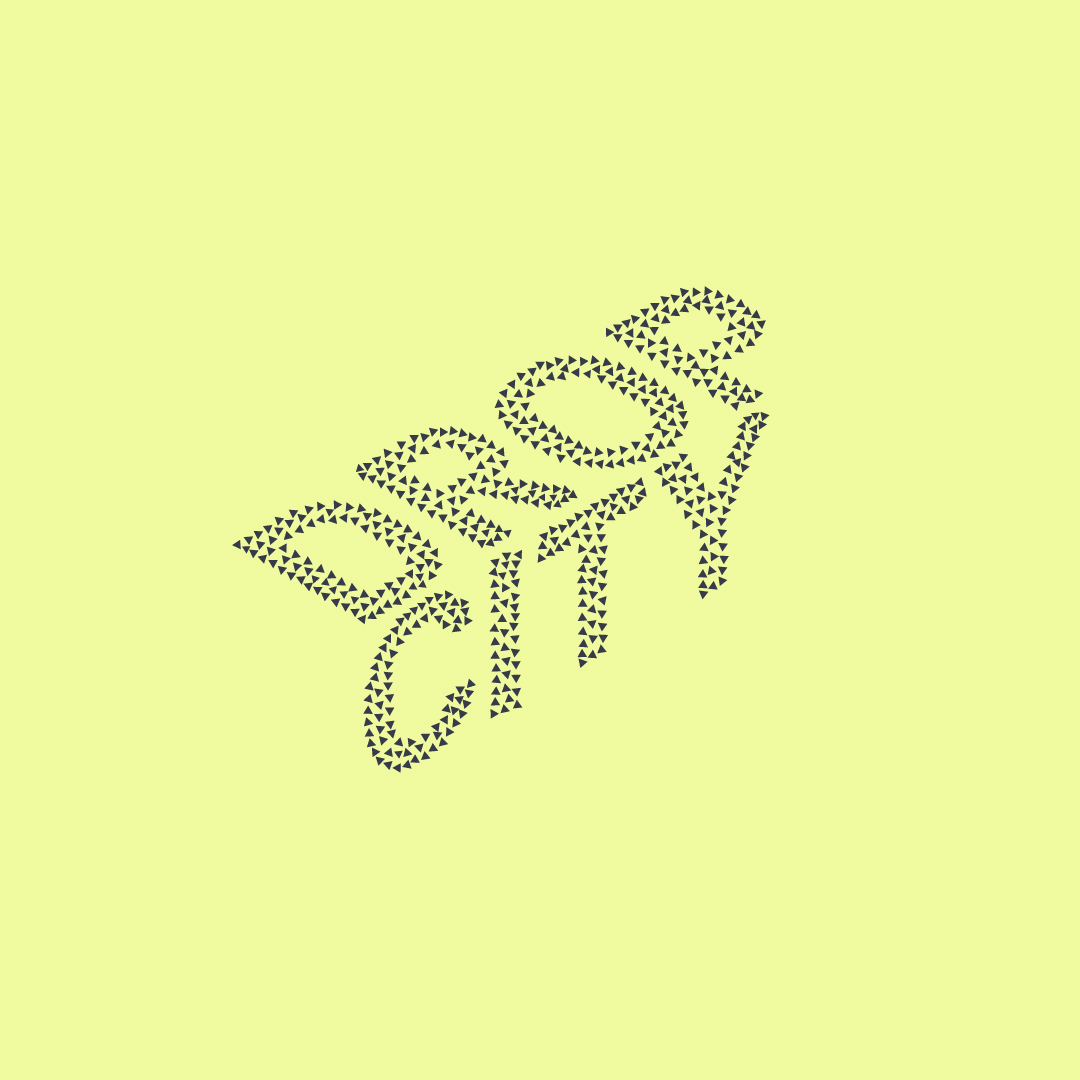 Visit website
Tunnels 38-60 Magazzini Raccordati - Central Station
via Sammartini Milan