Project 2022
ID: REdesign the RElationships
REdesign the RElationships
Let's DOS, Discover, Own, Share!!!: @City of Milan
The first and only diffuse district of design week
The projects developed by designers and companies in the field, will overlap with the surrounding environment, and can be viewed on smartphones through Instagram or Facebook, with the possibility of being saved, shared and repositioned elsewhere, thus generating a new level of exhibition. The project is developed on the border between the physical and digital worlds, in a hybrid dimension called "phygital" that constitutes an experimental research ground for designers and companies. Among the selected designers are: D.O.S. Design Open Spaces, 23Bassi, Birkàs Mona, Cosentino, Damiano Latini, Eunice Choi, FLO - Felloni Lateral Office, Gonzalo Bascuñan, Green Design, Han Han, Isato Prugger, Jongha Choi, Lãs Project, Letizia Artioli, Lispi, Philippe Bietenholz, Sedno Studio, Valcucine.
Let's Unite: @Bobino+Piazzale Porta Genova / Headquarters
Milan's first augmented square
Interactive Square: Italy's first phygital square, a place of people and transit showcases new dimensional and narrative levels. Small urban living rooms, set up with furniture by the company Macevi1928 become an opportunity for exchange, observation, and relationship.
A grid will emerge from the floor, signaling paths and experiential densities in addition to being an active surface for access to "The Square that isn't there," an augmented reality experience that will allow immersion in an urban space dense with suggestions and elements not visible to the naked eye. Some of the pre-existing elements of the square will seek new forms of relationship with people: benches, plants and street signs will communicate through qr-codes and NFC tags with those who decide to experience time in the square according to new dynamics, new speeds, as will the Made of Matter tower, which will come to life through augmented reality. Finally, the company 13Design will propose a display of 3-D printed objects that will appear as extrusions of the pavement according to a principle of variation, developing into seemingly random shapes and twists that will allow the visitor to question the theme of the appropriation of time and space. Among the realities present in the initiative: 13Design, Macevi1928, Made of Matter and a selection of the best AR experiences of the designers who will exhibit in the city.
Vireal Restoration: Design becomes a driver of reactivation of abandoned spaces. The old Porta Genova station comes back to life thanks to a collaboration with the "Bobino Milano" venue. Inside is a functional hybrid that combines mundanity with research, all held together by phygital dynamics that expand the boundaries of physical reality. Interactive exhibitions, tactile experiences, games and events for a renewed social n.0. During the week, D.O.S. Design Open Spaces, the innovative startup at the heart of the whole project, celebrates its first year of official establishment through an event in which to meet the players of Pixel City, an operating community that unites and generates innovative projects in different areas, from fashion to design, crossing the territories of art, sustainability, and all other areas of contemporary culture. Among the realities featured in the initiative: ORGANICS by Red Bull, 13Design, Macevi1928, Sfashion-net, Jongha Choi, Green Design, Made of Matter, and a selection of the best AR experiences of the designers who will exhibit in the city.
> Event by DOS Design Open Spaces + Organics by Red Bull | Saturday, June 11 (3 p.m.-2 p.m.)
Let's Touch: @Cosentino City - Piazza Fontana, 6
The first contest with prototyping in AR
The Cosentino Group, a world leader in the production and distribution of innovative surfaces for the world of architecture and design, has always been committed to promoting talent and finding new challenges for the use of Dekton®, the revolutionary and innovative ultra-compact surface created by the group. For this reason, Cosentino has decided to propose in Italy an initiative entitled "Let's Design with Dekton," aimed at designers and interior architects of all ages and nationalities working in our country, to develop and explore issues related to the transformation of home environments. The selected projects will be realized in augmented reality and exhibited at Cosentino's showroom in Piazza Fontana 6.
> Event by Cosentino | Tuesday, June 7 (7 p.m. - 10 p.m.)
Let's Touch: @Debass - Via Vigevano 43
MADE OF: unusual materials in design and fashion.
The Debass material library offers two brands from its network, Cabana Wallpaper and Cemento Line, as well as Aisi.design, Cea design, Or.nami, Pavimenti Marra, Ideal legno, Marmi Ragano, Pattini and Bonomi.
It will also host MADE OF a selection of young designers oriented to the research of experimental materials: inspired by the vocation of the space that hosts it, the collective brings together a selection of brands and designers exploring the use of atypical materials in design and fashion: from bio-based materials to the reuse of waste, the focus is on manufacturing processes, able to skillfully combine traditional experiences with new technologies.
Curated by: RDG ( Alberto Ghirardello, Fabrizio De Paolis, Milo Mussini) and by Sfashion-net (Guya Manzoni).
With Alberto Ghirardello, Atelier Macramè, Eunice Choi, Greta Dalessandro, ID.EIGHT, Lãs Project, MagmaLaB, Peekaboo!, Pig 'OH, Riccardo Centimeri, Sedno Studio, Smogware, TERRA DI TUTTI, Woo Class Atelier.
> Event by Debass | Thursday, June 9 (6-8 p.m.)
Let's Meet: @DOT - Piazza San Marco, 2
An urban forest in the heart of Brera
The event, organized in Piazza San Marco 2, on the occasion of Milan Design Week 2022, aims to give special emphasis to outdoor companies in furniture, roofing, flooring and lighting. For the occasion, Green Design, responsible for the overall set-up, presents a prototype of the new vertical planter, through a phygital experience capable of making natural elements interactive, capable of dialoguing with personal technological devices, such as smartphones and tablets.
> Event by Green Design | Friday, June 10 (6-8 p.m.)
Let's Move: @Valcucine Miano | Brera store - Corso Garibaldi 99
The world's greatest architectural firms at your smartphone's fingertips
To celebrate the achievement of LEED v4.1 mapping, Valcucine, in collaboration with Archivibe, presents LE3DERS: the innovative augmented reality exhibition, moves entire buildings in the form of virtual models of LEED-certified projects designed by some of the world's leading architecture firms such as 3XN, GCA, CRAFT, HPP, HENN, Rafael de la-Hoz. LEED - Leadership in Energy and Environmental Design, is the most widely used green architecture rating system in the world. LEED provides a framework for healthy, highly efficient and cost-effective green buildings. LEED certification is recognized worldwide and is a symbol of sustainability and leadership.
Let's Dream: @Yellow Square | P.ta Romana - Via Serviliano Lattuada, 14
Time for bed. A journey into your dreams.
Inside the new generation hostel YellowSquare, the company Lispi, iron craftsmen since 1920, presents a collection of canopy beds signed by designers of the caliber of Francesco Forcellini, Giulio Iacchetti, Mario Scairato and Sovrappensiero, through an exhibition event that will open with a party dedicated to the theme of dreams. A cloud of sounds, lights and projections generated by artificial intelligence will take us on a journey through our dreams told online, and will find its climax with the one-on-one immersive experience in the hostel's deconsecrated chapel, which will take place by reservation, by Kinkeen.
> Event by Lispi + YellowSquare + Kinkeen | Monday, June 6 (6 p.m. - 2 a.m.)
Dj Set by FUTURO TROPICALE
Let's Seed: @City of Milan with OCA - Open City Art
Street Art and augmented reality together to represent the goals of the 2030 agenda
Open City Art aims to be an artistic cultural "seed" that promotes art and culture: specifically, the first (super) contemporary street art museum in Italian100% green, open-air and free-to-use. After the first edition opened in October 2021, 12 more works will be inaugurated during Milan Design Week 2022.
> Event by Mostrami | Sunday, June 12 @ via Thaon De Revel (6 p.m. - 8 p.m.)
In addition, the Milan Icons store will offer a selection of writing objects by Jean-Frédéric Fesseler, light design by Isato Prugger and Gemma Margalef Soldevila; a photographic selection featuring Sofia Mangini and Bruna Rotunno; and a section devoted to ephemeral installations by Marta Fumagalli.
> Event by Milan Icons | Wednesday, June 8 (6-9 p.m.)
Download

ID-EXE_22-Comunicato Stampa.pdf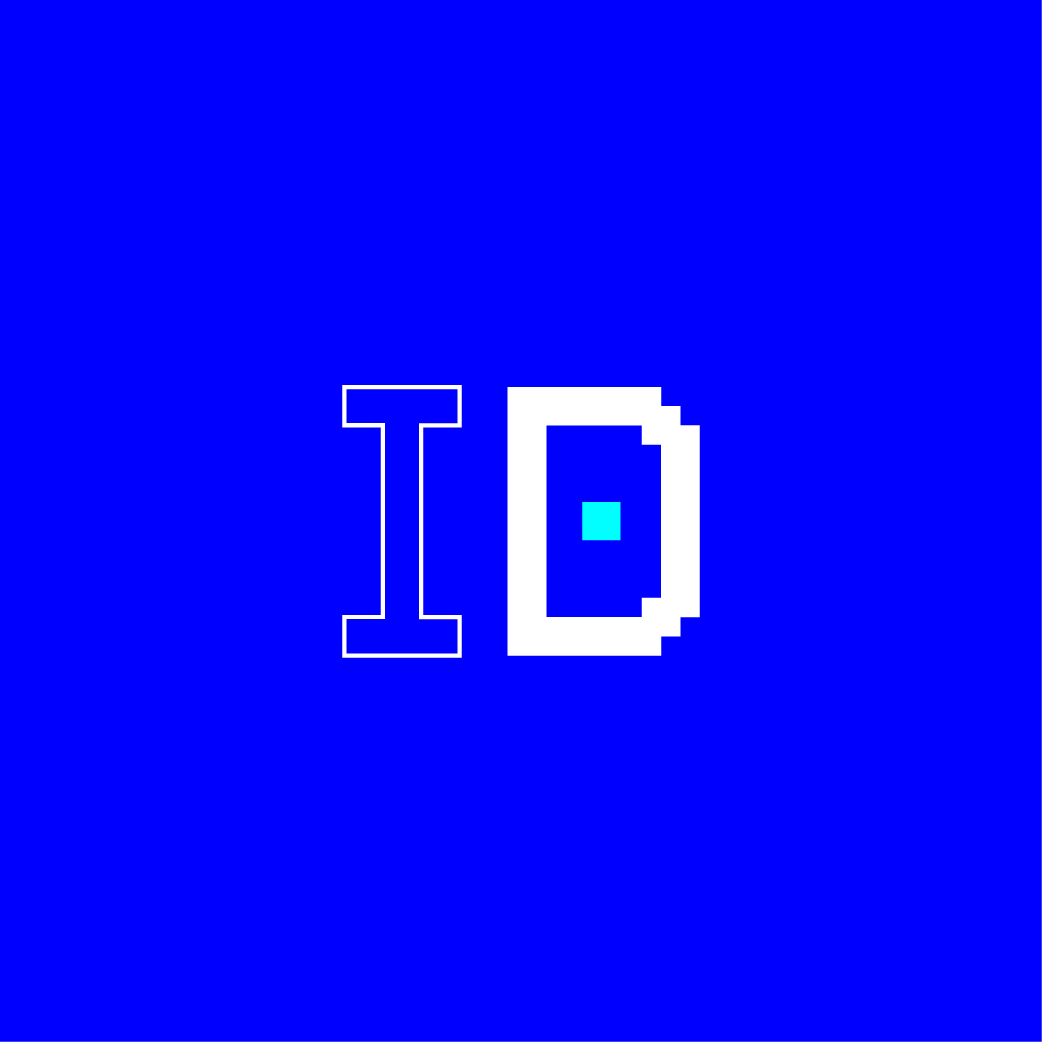 Visit website
Send email