Project
Cairo Milano Fuorisalone.it 2023
The Design network between Egypt and Italy powered by El Beit magazine. Where Italian poise meets Cairene dash
Cairo Milano Design is a 360-degree platform founded by ElBeit Magazine in collaboration with Fuorisalone.it, where not only direct design links are instituted between Milan and Cairo, but also between Cairo and other cities in the region and Africa, as well as between Milan and other cities in Europe and beyond. This collaboration is a launching point for the best of both cities to reach the world.
Cairo Milano Design is a digital space on a digital media, which aims not only to grow digitally, but mainly to create physical and digital connections, opportunities and a real and collaborative network of stakeholders in business and culture.
Since its founding nearly two decades ago, El Beit Magazine has played a leading role that has echoed beyond the Egyptian borders. Today, as a household name Arabic publication, the magazine's journalistic purview has evolved to cover everything from design, architecture, and art, to heritage and gastronomy.
El Beit prepares to maintain its central role in its third decade and looks beyond the printed pages and find new ways to become a platform dedicated to serving the creative industry, promoting Egyptian creativity internationally in truly meaningful ways.
Why Cairo? A very old civilization with a very rich potentiality of heritage innovation and contemporary design, able to drive the evolution of culture and business with local companies speaking an international language.
Why Milano? An international Design Hub. Milano was named as the Design World Capital, because Milano is where the Design Weeks format was invented, now living in all the world with Fuorisalone.it as the main "Digital and Physical" voice of international design evolution.
Why design? Today the only way to develop and internationalize the business is to use the Design Thinking approach, transforming new visions in real product-service systems. Design is an international language able to understand customers and brands needs and to create synergies between companies of different cultures.
Cairo Milano Design media-platform will facilitate the communication between designers and companies to find real new business opportunities in different markets with a strong network based on reputation, competences and specific targets.
Digital and physical events and communication projects in Egypt, Italy and in related countries, will help the companies and the designers to deeply understand the different markets and to be better known by the customers.
Special activities will be designed for the specific needs of our stakeholders in both the areas of Egypt and Italy, increasing visibility and network.
We invite the creative industry leaders who share this vision to become members of Cairo Milano Design, to "meet people and do things", together in a collaborative approach, enriching the design culture and methods.
Further information and details about becoming a member or collaborating on the platform, you can find in the "document" section.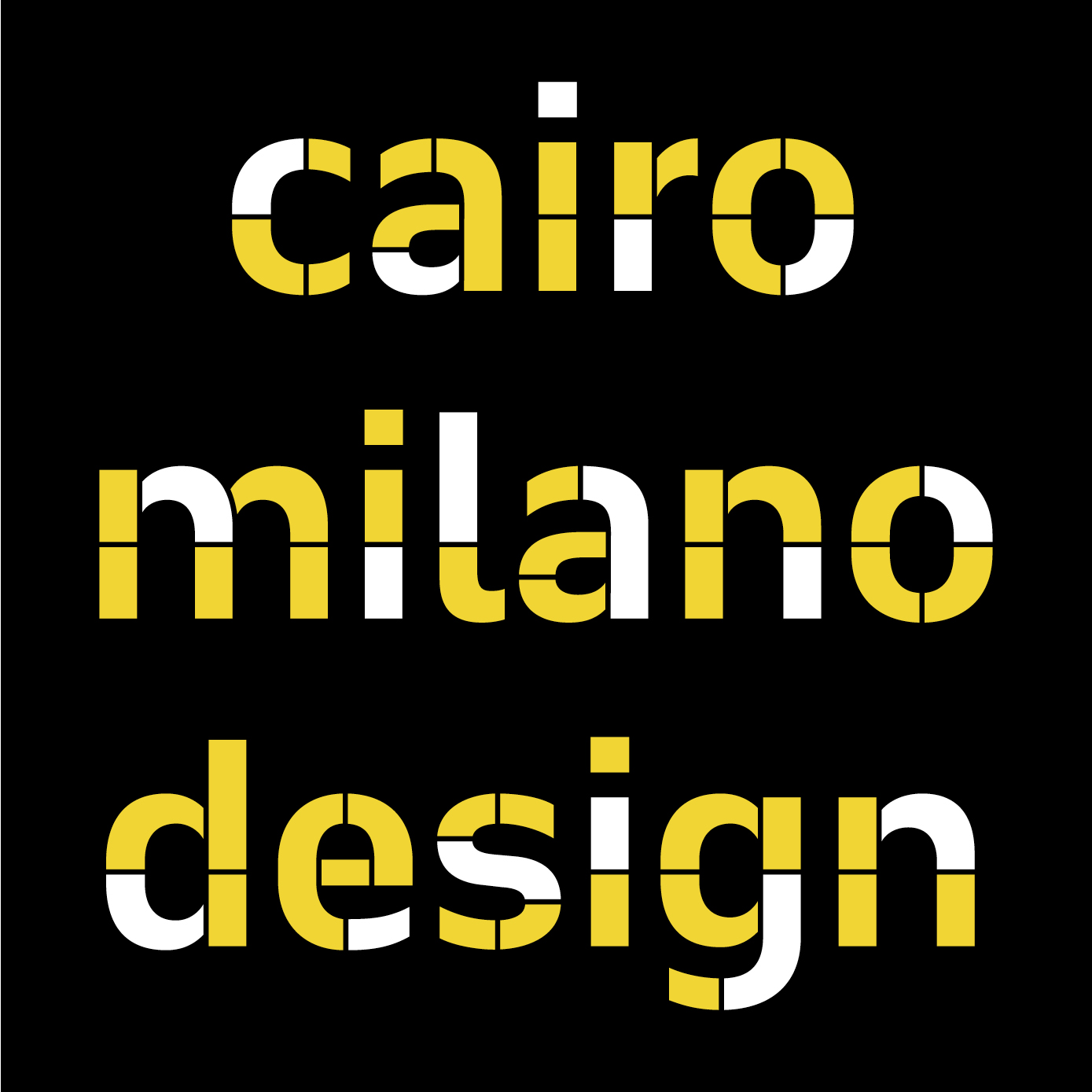 Send email
EL BEIT MAGAZIN 36 Al-Galaa St., Cairo, Egypt. Al Ahram new building first floor
info@cairomilanodesign.com elbeit@ahram.org.eg
Tel. +2 02 27705145 Mob. +201022121223