The Italian-Danish duo moves on a terrain between design and fashion, between free craftsmanship and rigorous tailoring, with hyper-creative flashes. And enjoy the most authentic Milan.
Name: OLDER Studio - Letizia Caramia & Morten Thuesen

Describe what you do:
We design, produce and distribute uniforms for the hospitality world & we have fun making handcrafted design objects.

Where do you live and where is your studio?
In the Dateo area we have a house-workshop, so work and private life are extremely connected

What are you designing today?
We just finished a bespoke project for hotel uniforms in Tokyo and Singapore and at the same time we are working on new design objects for the Fuorisalone 2024 in Milan, an exhibition in Buenos Aires and the release of a book that collects all the projects of our studio from 2013 to today.

If you could build a secret passage in your house, where would it lead?
To a roof garden, with many trees and plants, a wood-burning oven and a giant wooden table to invite many friends and enjoy the countryside in the city.

In your opinion, what does represent most the relationship between Milan and design?
M: Milano is design, it's that simple. Morten is Danish with a background in Scandinavian design, before Milano we were based in Paris and it was him who started to pitch to me we should move to Milano. The sophisticated relationship between architecture, design and graphics design creates a triangle which is completely unique.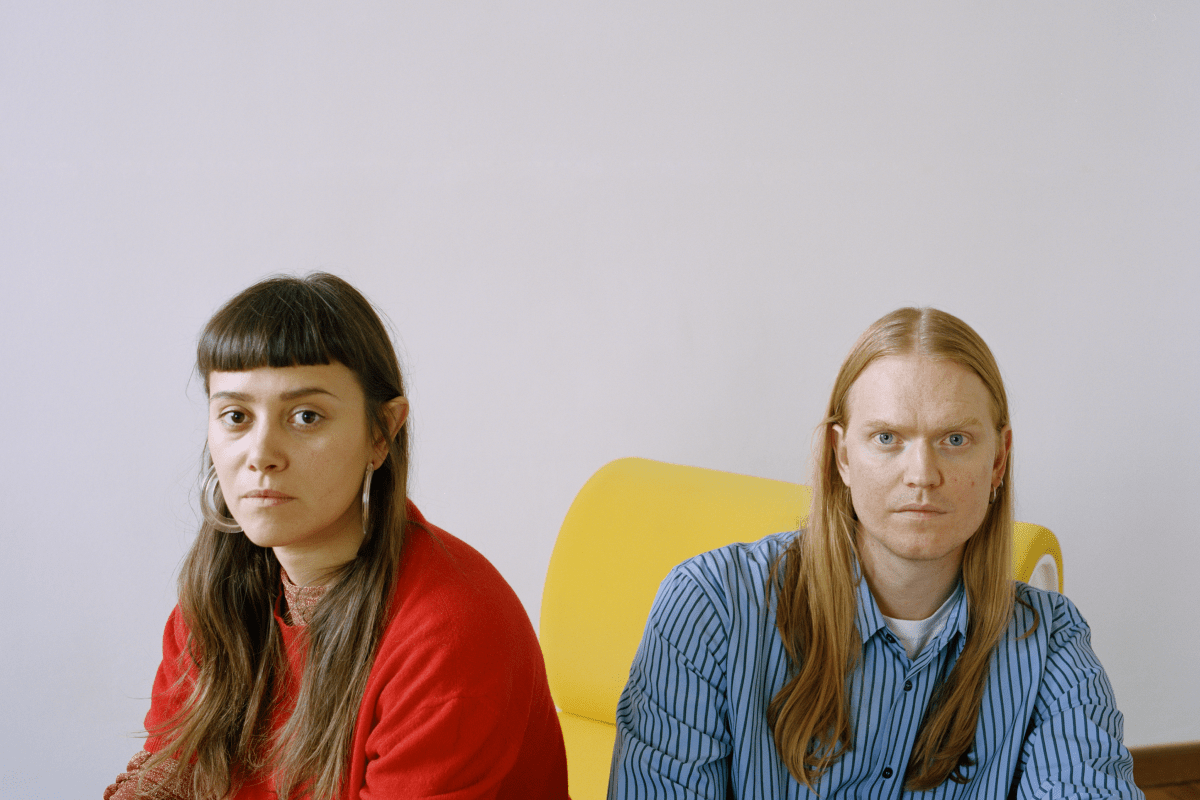 © Portrait by Alessandro Furchino Capria

Your favorite bar in Milan:
La Belle Aurore in Via Castel Morrone.

Bungee jumping from the Duomo or diving in the Naviglio?
Bungee jumping from the Duomo.

Your favorite corner of the city:
M: Velasca Tower.

Your favorite character in town:
L: Enzo Jannacci.

What was the very first thing you designed in life?
L: A cricket hospital with snack boxes.

Something you have at home that you designed yourself:
We designed and created most of the things we have at home, precisely because our way of designing always starts from a real need. For example, our kitchen table, the mirror in the entrance of the house, the "CAROLINO" serving trolley and many others.

A design object that you would have liked to design yourself:
M: For me it's easy, I wish I had designed Poul Henningsen's PH-5 lamp.

Dinner at a friend's house: what do you bring?
We are good guests: we bring wine!! Ideally a bottle or two of Patrick Bouju, a French natural wine producer who is corrupting our private economy.

Your masterpiece in the kitchen:
Roman chicory salad and bottarga and lemon pasta.

If you could only eat one food your entire life, what would it be?
L: Orecchiette with turnip greens.
M: Oysters.

If you could only have one drink your entire life, what would it be?
L: Mezcal on the rocks.
M: Single malt whiskey.