Itinerary 2021
SUPERSTUDIO | Superdesign Show 2021
Two major events in two locations: Superstudio Più and Superstudio Maxi
The well-known Superstudio of Milan gets to the appointment of rebirth on the occasion of Milan Design Week with two major events in two different venues.
Superdesign Show 2021 – September – Special Edition with R/evolution will take place at Superstudio Più in via Tortona 27, the great hub that for twenty years has been representative of innovation and creativity. The new concept introduces a rethought path open to the new design that accomodates all the demands of concreteness, innovation, lightness, sustainability, inclusivity, interconnection, arised in the year after the pandemic. 12 curatorial exhibitions address topical issues such as the icons of the new millennium, female creativity, the home driven by Artificial Intelligence, new production techniques, living and working open air and others.
A project by Gisella Borioli with the art-direction of the architect Giulio Cappellini and the support of several independent curators.
Superdesign Show 2021 September – Extension, with Design beyond Design, a composite multimedia and multicultural where design will be seen in its different communicative expressions (art, video, photography, performance, architecture, publishing, workshop…) is instead the occasion to discover the just finished venue Superstudio Maxi in via Moncucco, a large, elegant, technological, sustainable exhibition space that fits in the greenry of Barona district, an area that is increasingly renewing and that is also a scenery of urban regeneration projects, signed by the major studios of architecture.
A project by Gisella Borioli, the exhibit consultant is the architect Paolomaria Giannotti. With the participation of artists, designers, companies, institutions.
Gates close for both locations 30 minutes from the end of the event.
Admission by reservation only for both locations www.superdesignshow.com in compliance with the Covid regulations in force.
The itinerary starts here...
Download

Superstudio Maxi.pdf

Superstudio Più.pdf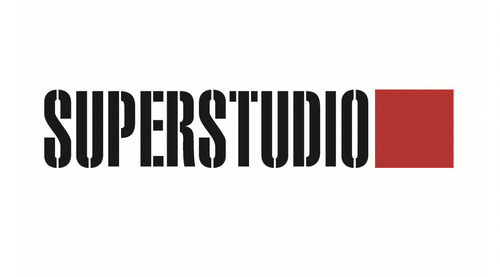 Visit website
Superstudio Più
4 September, h 3 - 9 pm / 5-9 September, h 11 am - 9 pm / 10 September, ore 11 am - 5 pm

Superstudio Maxi
5/8 September, h 12 am - 8 pm / 9 September, h 12 am - 4 pm
Superstudio Più
Via Tortona 27
20144 Milan
Superstudio Maxi
Via Moncucco 35
20143 Milan