Project 2021
EustachiORA Design&Wine 2021
An opportunity to give life to a conscious, sustainable design and above all in defense of our planet.
Fuorisalone EustachiORA 2021 will be a showcase and an opportunity to give life to a conscious, functional design and above all in defense of our planet.
In 2019 the EustachiORA district became part of the MilanoPlasticFree project, the campaign of the Municipality of Milan, in collaboration with Legambiente, to promote the Milanese businesses that voluntarily decide to reduce the use of packaging and disposable plastic.
To spread the message of sustainability promoted by this initiative in a more effective and concrete way, we have decided to take advantage of the visibility created by the Design Week, to spread themes and contents through unique and unpublished design projects.
From 6 to 12 September 2021, the projects of a selected group of designers will be present in all the premises of the district. We will enhance design, linking it as inspiration, to the culture of wine, but above all they will become promoters of eco-sustainability and the conscious management of plastics and all those other materials that otherwise would not have a new life.
The goal is to create projects that reinvent the way to approach these issues, through a more conscious, sustainable use, such as recycling the reuse of materials and objects. We want to give the neighborhood a different approach, close at hand on these issues so present in our daily life.
"Good designers are praised for their technique, great designers for their impact." - Tate Linden
The Designers and Projects that you can get to know all week
THE VESPAIO Sustainable ideas // Taca li - modular system for installations in recycled plastic
MASSIMO BARBIERATO // EustachiORA DNA - a material that identifies a district, its people, its culture, its choices, its activities.
ESTHER BURTON // Didactic mold - Decorative installation with narrative purpose
IVDESIGN.IT // Funnels - Collection of Goblets
JOÃO LACERDA MOREIRA // Bottle - chair and stool in wood and plastic
WHERE?
1 Il Vespaio Enoteca> The Winery in Via Stradella Via Stradella, 4 / a
2 Massimo Barbierato Enoteca> Sapori Solari Via Stoppani, 11
3 Esther Burton Enoteca> Cicchetto Via Hayez, 13
4 IvDesign.it Enoteca> Bubu Fiaschetteria Via Eustachi, 16
5 Joao Lacerda Moreira Enoteca> Polpetta D.O.C Via Eustachi, 8

Throughout the week you can taste the wines of the company dePuppi! By purchasing the ticket for 5 glasses at a cost of € 15.00 at all our wine shops
Valid from 6 to 12 September.
The Premises will respect their own closing times.
--
PRESS TOUR - RSVP
The evening dedicated to the press turns into an Itinerant Tasting, during which all the premises will be visited, the designers and their projects will meet, all accompanied by a selection of excellent wines offered by the Puppi Company and told in the presence of a representative of the cellar.
RSVP >> info@anamcommunication.it// DEPARTURE 18.00 @ Winery in via Stradella 4 / a
EUSTACHI LIVE // 7 September h 22.00 to 00.00 live on Radio Popolare, with Alberto Nigro and Andrea Frateff-Gianni of PopUp, from Polpetta D.O.C to learn more about the designers and their projects.
Art Direction Studio Marco Piva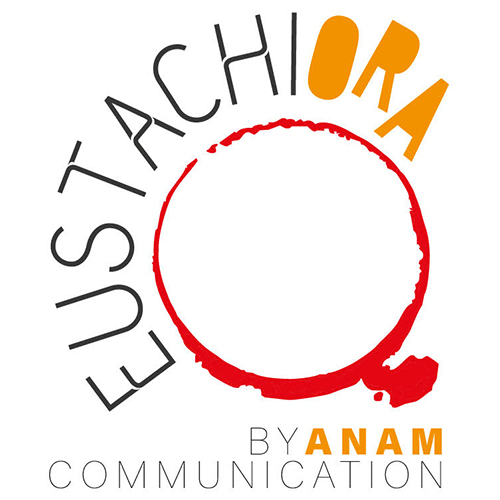 Visit website
Send email
The Tour that combines Wine and Design!