Itinerary
ID-exe | Design After
"DESIGN AFTER" TELLS THE APPLICATION SCENARIOS OF THE FUTURE OF DESIGN
As part of Milan Design Week 2023, the ID-Exe project, the first diffuse design district, returns, offering a look at the theme "Design After," an attempt to open debates on the trajectories of the future design world.

The ID-EXE project aims to create a diffuse exhibition involving throughout the urban area of Milan, on the occasion of Milan Design Week 2023. The rich schedule of this third edition focuses on several themes, including the promotion of Made in Italy at the international level, circular economy, sustainable manufacturing and new craftsmanship, technological and digital innovation, design of public and private urban spaces, inclusive design for diversity and social sustainability, and the promotion of emerging talents.
In addition to the now customary digital exhibition spread in Augmented Reality, through the use of QRcodes called Pixel Activators placed at strategic points in the city, three thematic exhibitions are proposed. The goal is to offer a sustainable event model, capable of triggering circular economy processes and promoting emerging national and international brands and designers.

The theme presented this year is Design After. Living in a constantly changing society, where the certainties settled over the past centuries have begun to crumble like grains of matter," say Emilio Lonardo and Diego Longoni, founders of the startup D.O.S. which is behind the project - the reality that appears in front of our eyes challenges our perception of what it is, and in which, to quote Carlo Rovelli, space crumbles, time does not exist and things can be anywhere and nowhere, a reality founded on systems of relationships, before the materiality of objects and in which even the apex position of the human being is questioned, to give way to systemic interpretations and interconnection between different species and seemingly distant worlds, such as the animal and the plant worlds.

ID this year intends to propose, therefore, experiences and representations that start to reason from these considerations, to explore and export a new idea of extended reality. The title of the initiative's cap theme was used as a declination matrix for all the initiatives in the program schedule.
---

Among the contents within the event we can mention:

Design After Boundaries - April 17-23, 2023 / Pixels spread throughout the city / h.24
The projects developed by designers and companies in the field, will be superimposed on the surrounding environment, and can be viewed on smartphones through Instagram or Facebook, with the possibility of being saved, shared and repositioned elsewhere, thus generating a new exhibition level. The project is developed on the border between the physical and digital worlds, in a hybrid dimension called "phygital" that constitutes an experimental research ground for designers and companies.
EXHIBITORS
Campailla Design, Cemento Line, Design Differente, Federica Ciotola, Federico Fauli, gentlepills, Gian Gabriele Zironi, Giulio Iacchetti & Genesio Pistidda, Guglielmo Gasloli, Home Up Design, LED - Luca Elisar Dario, Marble | Phygital NFTs, Philippe Bietenholz, Provasi, TRASH2TREASURE, Venice Climate Change Pavillion x XRE ensemble.
---
Design After Generation - April 17-23, 2023 @ Isola SET / Piazza Città di Lombardia / h. 10.00 - 18.00
THE INTERACTION BETWEEN AI, MAN, NATURE AND OBJECTS EXPLORED THROUGH DESIGN.
D.O.S. Design Open Spaces s.r.l. in collaboration with Simplex and with the involvement of the Amsterdam Univesity of Applied Science are pleased to present the exhibition "Design After Generation," an immersive experience exploring the relationship between AI, humans, nature and objects.
The exhibition is divided into three sections, each focusing on the connection between artificial intelligence and different aspects of human life. The first section, "AI and Man," examines the different way humans and AI communicate, where language is replaced by the prompt. Here, the goal is to make people think about the implications of communicating with technology and the importance of always maintaining a human view in the relationship between humans and machines. The second section, "AI and Nature," presents images generated from poetic texts representing natural landscapes. Here, the challenge was to use artificial intelligence to create images that represent the beauty and complexity of nature. The last section, "AI and Object," focuses on using artificial intelligence to rethink design icons, based on parameters such as sustainability, technological evolution and ergonomics. The goal is to show how technology can be used to create more sustainable and functional products.
Tuesday, April 18, at 6 p.m., there will also be a panel discussion where some experts will try to cast visions regarding the use of artificial intelligence in the creative industries.
Technical partners: Kindof, 13Design

---

Design After Fashion + Not For Sale - April 18-23, 2023 @ Bobino Milano / Piazzale P.ta Genova / h. 14.30 - 02.00
DESIGN AFTER FASHION From futuristic technology to a return to tradition, for Design Week 2023 DOS Design Open Spaces and Guya Manzoni, propose an exhibition to investigate the different perspectives of the future of fashion. In the exhibition spaces, the designers' creations, symbolically suspended between present and future, invite to explore and question how from the dialogue between seemingly opposite perspectives, from their hybridization and from the continuous search for a synthesis, ideas and proposals can arise that can orient the design practice of fashion towards a shared goal of sustainability: from augmented reality to slow fashion, from digital manipulation techniques to the recovery of sartorial tradition, the exhibition aims to propose, in an exhibition continuum, solutions that arise from a dynamic process of negotiation between different visions but equally oriented to trigger processes of sustainability.
In parallel - and in symbiosis - the NOT FOR SALE project will be presented, which includes:
BIO BAG: The vision aims beyond the concept of the "sacred" human dimension, its reproduction. Science today, is rationalizing the bio-chemical components of the cradle of life of the human being. Future generations will be "Designed," born in factories inside artificial wombs, and sex will be untethered from love and a stable romantic relationship. RI-creating the human being, with the arrogant idea that we can do it, and do it better: the vision is scratchy, changing plans sizing up roles. DIE MIND THE GAP: From Einstein to recent Quantum physics, time does not exist and this happens in our unconscious, which does not measure spaces, but sensations. An alteration of polarity, a change of state: our life governed by opposites. It is an echo bouncing between surfaces, enveloping the spaces and dimensions perceived by the observer. A portal then, a Wunderkammer where images, sounds and colors chase each other within the space, swaying between threads of consciousness and plots of our unconscious. Here we find traces of induced education: the rabbit hole, where hopes and fears seem to materialize; the past, present and future mingle, align, until we perceive that time is only a concept.

Design exhibitor: Riccardo Centimeri Studio. Riccardo Centimeri is an artisan, creative and designer. Always passionate about painting and sculpture, he attends training courses graduating from the Academy of Fine Arts in Carrara and exhibiting in Italy and abroad. For Design week, he presents the capsule collection Meadow.
Art exhibitor - Vj's Mind. In the works of Vj's Mind, digital art and manual decoration are blended. The handmade preparation of each canvas and object, makes each creation a unique piece. It is a MADE IN ITALY brand whose goal is to step outside the box.
Food partner - OH!Nigiri. Coming soon to the Healthy Street Food field, straight from Japan, the typical rice balls with an all-Italian heart. High quality raw materials and careful selection of ingredients,
in many rich and tasty fillings, from the most typical to the less conventional.
Special Guest - ANDY Bluevertigo. Tuesday, April 18 from 10 p.m. "OPENING LIVE" The concert of the line-up "ANDY & THE BOWIENESS": a musical show entirely dedicated to the extraordinary music of David Bowie. Throughout the week, fluorescent pop paintings created by the Artist will be on display.
---

Design After Fashion x PWC - April 21, 2023 @ Rocket Milano / Alzaia Naviglio Grande, 98 / h. 21.00 - 05.00

EVENT PARADE - "KABBALAH 2051" Pwc organizes a special fashion show, a mix of fashion, art and design, to give visibility to all the young people who are part of its reality, designers, stylists, artists, photographers, videomakers. This year FUTURE is the key word on which the whole project revolves, 6 phases starting from what is currently happening, arriving at the implosion of a system that today leads to a clear discrepancy between the rich or presumed rich and the poor, going through the total zeroing of today's evils to be reborn projected into a future that respects nature, the human being, equality of rights and duties. The KABBALAH is the spiritual representation of this evolution of the human being, who is constantly searching for the solution to his failures.
PWC: Pwc is a small glimpse into the future, an inclusive reality, which since 2017 mixes a particular vintage style with a selection of young Italian and international designers. Artists who reuse discarded garments and give them new life with unique creations. Pwc is a support to all young people entering the world of fashion preferring secondhand and upcycling. Pwc chooses Rocket and the Friday night Linoleum, because both the club and the project are inclusive, are one of the few realities that try to go beyond the concept of clubbing, often hosting important content, related to the world of art and culture. After the show, the party will continue until 05:00.
PARTICIPATING PARADE PROJECT PARTNERS: Pwc involves many Milanese realities in this project, realities that are inclusive, realities that support young people and believe and actively work to build a better future in the name of freedom and creativity: Ankkh, Coco, Linoleum, Rocket, Tuorlo, Drama, Ragazza Milano, Oneg, Nasty, Vice, Oscena, Dos Design Open Spaces.
---

Design After Production - April 17-23, 2023 @ Arca Milano / Via Rimini 38 / h. 11.00 - 21.00
HEADQUARTER ID-exe 2023 | Design after production.
From designing through AI to a return to tradition, for Design Week 2023, DOS proposes an exhibition to investigate different perspectives on the future of design. In an era of profound change, the design world is also forced to confront the challenges of the contemporary. On the one hand, the ever-faster search for technological tools where the figure of man is questioned, or at least re-evaluated, and on the other hand, "tradition": the rediscovery of traditional techniques and purely natural, zero-impact materials that impose times and processes to be rediscovered, and made relevant again.
An obligatory survey of different approaches to the profession, not to stop at appearances but to dig deep. Different realities compared, different materials, different approaches, different sensibilities: a varied panorama that in a fragmented and capillary way, seeks a conscious and concrete way to deal with scenarios to date only imaginable.

The curatorship of the project is by DOS Design Open Spaces.

EXHIBITORS
23Bassi, Alberto Ghirardello x Euroluce - light of Italy - e Twenty Brand Design, Anni Luce, Filippo Mambretti, Fabrizio De Paolis x Emanuele Fioravanti, Francesco Gaudino, Giampiero Romanò, Silvia Tedesco Studio, Greta Dalessandro, Karbony, Lab AIR, Marble Phygital NFTs, Kindof + Studio Coronel, Studio Algoritmo x UP Group, 13Design.
---

Design After Store - April 17-23, 2023 @ Par5 / C.so di Porta Ticinese, 16 / h. 11.00 - 20.00
INSTORE EXHIBITION | Giuseppe Campailla x Par5.
Dos Design Open Spaces, within the ID-exe 2023 format, proposes a unique solution of interaction between Designer and Store, aiming for an ongoing relationship, even after the week of Design Week. B2B by Giuseppe Campailla, a sofa that rethinks the way of living the domestic sphere, creeps inside Par5's renovated living room, becoming a protagonist of the space: a piece of furniture on display, but at the same time usable by the public to sit and try on the sneakers on sale. The sofa will remain inside the Par5 space for 12 months, going well beyond the canonical Milanese design week, to be admired, tried on and even purchased.
B2B: the restyling of the old way of living room living. In the last two decades or more precisely since the advent of TV, The way of living room living has changed. It has since triggered a change in its use setting, centralizing more and more toward a single piece minimizing the idea of single seating (usually 2 armchairs besides the sofa) used until the 1970s.
This setting made for comfortable pleasant conversations in the company of occasional guests. Somehow, little by little the new setting of the sofa in front of the TV has also moved people away from attending guests so that the living room is experienced differently than it was in the 1970s. With its unique, original and anatomical design, it allows for varied and flexible use and accommodates that somewhat lost idea of feeling close, being together, communicating, looking into each other's eyes. Facing each other to rediscover the harmony of communicating and sharing a space that becomes a place.

Giuseppe Campailla: Born in 1988, in 2018 he opened his first workshop where he creates organic sculptures and uses as a basis for the production of his prototypes, paintings and freehand drawings are often among his works. Today he serves as a Designer as a freelancer and is often involved in setting up art exhibitions that he is very passionate about. His project sees architecture and design as means to improve people's lives. Regardless of the size of the project, he works hard to make sure that every solution offered always has the individual at its center.

Special Guest - Raider World: 20-year-old Dutch-born toy artist, presents works from the SCOOP collection.
---
>>> EVENTS - Program <<<
> Tuesday, April 18, 2023 - h. 6 p.m. - 10 p.m.
Design after generation - Opening event @ Isola SET | Via Luigi Galvani, 27
Event by invitation only.

> Thursday, April 20, 2023 - h. 7:30 p.m. - 9:30 p.m.
Design after green - Event @ Terrazza Santambrogio | Via Arco, 1
Event by invitation only
> Friday, April 21, 2023 - h. 6 p.m. - 10 p.m.
Design after store - Party @ PAR5 | Corso di Porta Ticinese, 16
Free event
> Friday, April 21, 2023 - h. 21.00 - 05.00
Design after fashion "KABBALAH 2051" - Fashion show + Party @ ROCKET | Alzaia Naviglio Grande, 98
Event by invitation only
> Friday, April 21, 2023 - h. 18.00 - 03.00
Design after fashion- Party @ Bobino Milano | Piazzale Stazione Genova, 4
Free event
> Saturday, April 22, 2023 - h. 12 noon - 03 noon
Design after Conventional- Milano Design Freek: Outside the Salone, Outside the Fuori Salone, Outside. Exhibition + party
@ YellowSquare Milan | Via Lattuada 14
Free event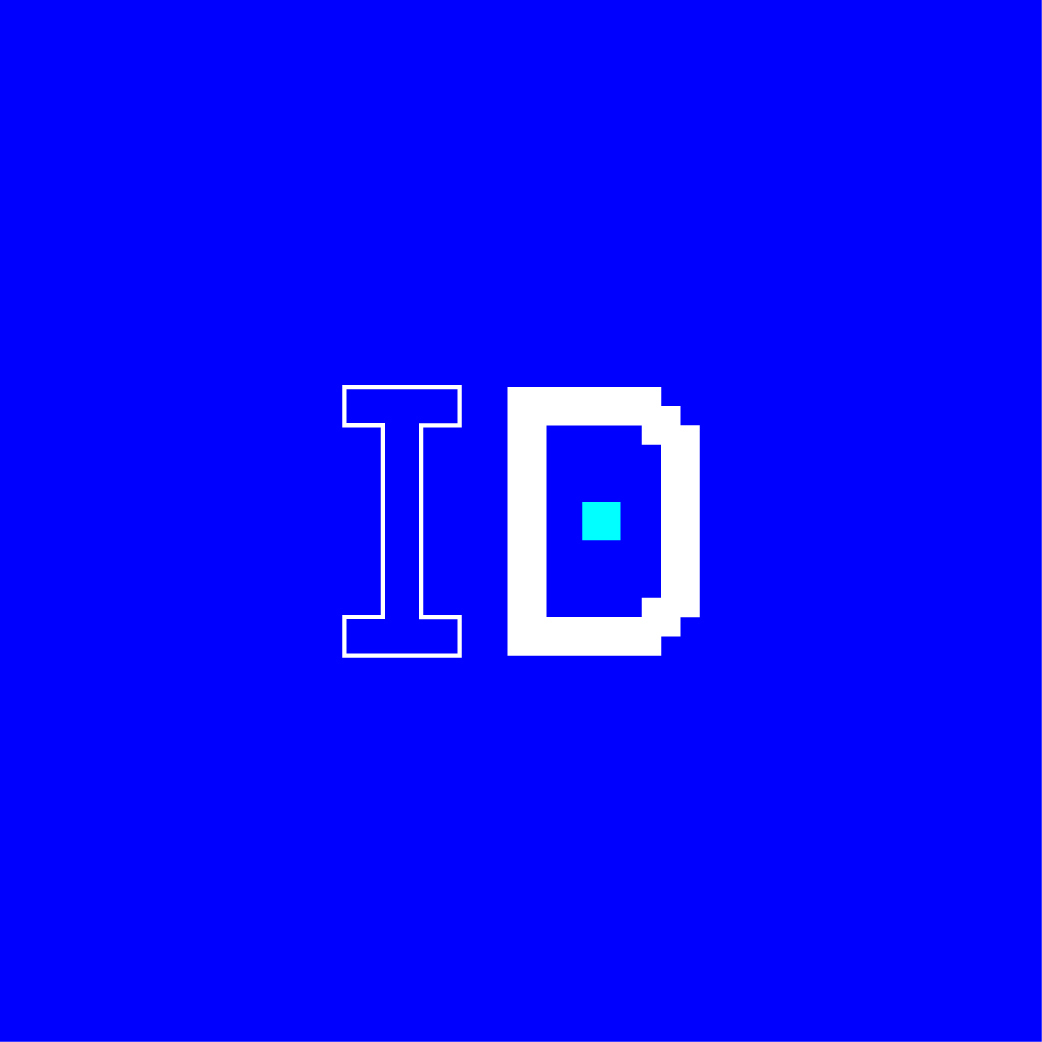 Visit website
Send email
Powered by: D.O.S. Design Open Spaces s.r.l., innovative startup for the use and dissemination of new technologies.