6 - 19 novembre 2023
ADI Design Museum
Piazza Compasso d'Oro, 1 – Milano
27 novembre - 2 dicembre 2023
Spazio WeGil
Largo Ascianghi, 5 – Roma
On display, first in Milan and then in Rome, the pre-selection of the projects in view of the next edition of the Compasso d'Oro.
At the ADI Design Museum in Milan first, and then at the WeGil space in Rome, the products and services which, over the course of this year, have stood out for their qualities in the different categories of the design discipline, are presented. The ADI Design Index is therefore a fundamental moment of synthesis, pre-selection which - together with that already presented in 2022 - prepares for the 28th edition of the Compasso d'Oro, which will be held in 2024 to mark the 70th anniversary of the setting-up of the award, created in 1954 from an idea by Gio Ponti and thanks to the support of Rinascente.

There are many steps forward that for some years have rapidly accompanied ADI, the Association for Industrial Design which, since 1956, has brought together designers, businesses, researchers, teachers, critics and journalists around the themes of design - project, consumption , recycling, education - and which is the protagonist of the development of industrial design as a cultural and economic phenomenon. In fact, at the opening of the Milanese exhibition, the new ADI Design Index logo was also launched with a version more in line with the current function of the event and contemporary communication, replacing the one designed in 1999 by Bob Noorda. Moreover, the new Scientific Committee has been presented, the small group of experts that coordinates the selection work of the Permanent Design Observatory, composed starting from this year of: Laura Badalucco, Makio Hasuike, Domenico Sturabotti, Laura Traldi, Francesco Zurlo. The entire structure of the Observatory - which since 1999 has been diligently searching throughout Italy for the best in design in order to bring it to the attention of professionals and the general public - has been revised and renewed in view of the new cycle.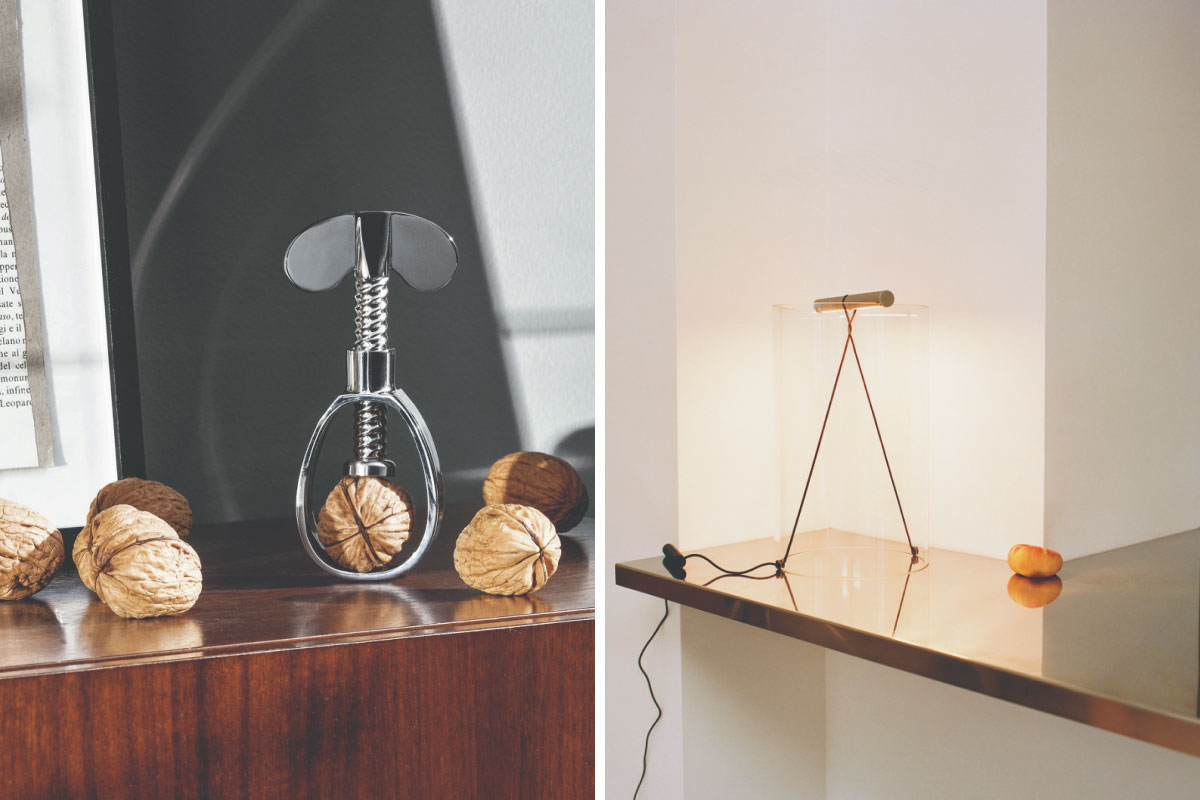 Farfalla – To-Tie

This path of renewal and of attention to the changes of the present by the association - which has around a thousand members spread across the entire Italian territory - began with the milestone of the inauguration in 2022 in Milan of the ADI Design Museum, a contemporary structure born from the recovery of a historic place from the 1930s, used both as a horse tram depot and as an electricity distribution system. Today here you can visit numerous temporary exhibitions that delve into the themes of historical and contemporary design, and the permanent collection of the winning projects of the numerous editions of the Compasso D'Oro award.

According to ADI President Luciano Galimberti, this necessary adaptation coincides with a typical trait that runs through the whole of Italian design: "It is the continuous modification of the contemporary through quality - a factor of awareness, confirmation and constant challenge, the true raw material of Italian design. Quality is no longer a final objective, but recognition of a method. It is the great underlying theme that has guided this ADI Design Index selection: one made possible by the enthusiasm and competence of an Association that also recognizes itself in this journey."
---
Tag:
adi design museum
© Fuorisalone.it — All rights reserved. — Published on 08 November 2023