Itinerary 2021
5VIE – ART + DESIGN 2021
5VIE as cultural producer and avant-garde design hub
5VIE was born as a territorial marketing project linked to an area of the historic centre of Milan, the Cinque Vie: an area rich in history and culture, where among the remains of imperial Rome, early Christian basilicas and Renaissance courtyards you can still find artisan workshops of the highest level, as well as refined boutiques and art and design galleries.
Since 2013 5VIE organizes and produces Design Weeks focused on art-design and unique and collectible pieces, positioning itself as an international reference point in the sector; among the designers who have exhibited and collaborated with 5VIE: Anton Alvarez, Maarten Baas, Niamh Barry, Valentina Cameranesi, Luca Cippelletti, CTRLZACK, Max Lamb, Ugo La Pietra, Sabine Marcelis, Erez Nevi Pana, Raw Edges, Sara Ricciardi, Stefano Seletti, Studio Ossidiana, Roberto Sironi, Nanda Vigo, Tellurico.
5VIE is also committed to the research and dissemination of best practices related to sustainability. Among its activities, it annually produces the Forum It's Circular dedicated to the circular economy, which in 2021 will see its fourth edition, entirely dedicated to the fashion sector. It also collaborates with international institutions such as the Italian Cultural Institute in Hong Kong, with which it has realized in 2020 the project Design Made in Hong Kong. That of 5VIE is a network that embraces all the big cities with a role in the world of design, innovation and art: it is a global network that passes through a Milan always eager to be reborn and renewed.
---
4- 10 September 2021 5VIE DESIGN WEEK
Download

CS_5VIE-DNA-2021_up1204.pdf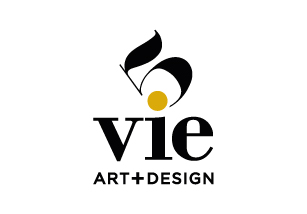 Visit website
Send email