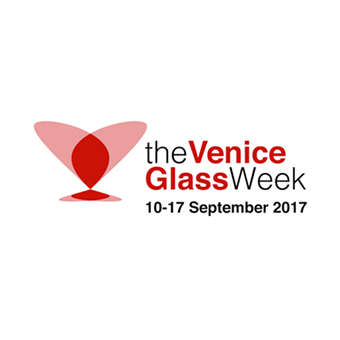 More than 180 events from exhibitions, guided tours, confe- rences, workshops, film screenings, educational activities.
On the last Saturday opened his doors the second edition of The Venice Glass Week, the major international festival dedicated to the art of glass. It will involve the public in more than 180 events in Venice, Murano and, for the first time, also Mestre, until 16 September 2018.
For the first time the event is being extended to the Venetian mainland, where, in anticipation of the official opening of the festival, the public opening of the Glass. The current relevance of an Art exhibition, organised by the Comune di Venezia and cura- ted by Chiara Squarcina, was on Friday 7 September at 5 pm at Villa Erizzo, which houses the VEZ Civic Library. The exhibition is intended to present the best of con- temporary glass production, both of blown glass and lamp worked glass with works by a selection of Murano artists: Mauro Bonaventura, Lucio Bubacco, Michele Burato, Simone Crestani, Massimo Micheluzzi and Massimo Nordio, and the Salviati and Seguso Vetri d'Arte companies.
The multi-venue festival, The Venice Glass Week, will then get under way officially on Sunday 9 September with the opening of The M.V.M. Cappellin Glassworks and the Young Carlo Scarpa 1925-1931 exhibition, curated by Marino Barovier at LE STANZE DEL VETRO on the Island of San Giorgio Maggiore , and will consist of a wide range of events spread throughout the district, for example at Istituto Veneto with the prize-giving ceremonies for the Glass in Venice and Riedel, or the exhibition Reticelle, the last Venice Factory collection, a collaboration with Eliana Gerotto and the glass master Gianni Seguso at the Fujiyama Tea Room.
Finally, there will be children's activities organised by Artsystem; drinks receptions and themed dinners; guided tours and also The Mouth of Fire 2018, a night-time race organised by ASD Venezia Runners Atletica Murano in which participants will run along the calli and across the bridges of Murano on Saturday 15th September on a course lit by candles, passing through six fully operating glassworks.