The fact we're in a period of disruption – and, by extension, rapid change – is clear. Where we'll end up is less so.

Since the start of 2021, Architonic has been playing host to the Global Design Agenda – an exciting programme of design weeks for planning insights, market trends and product launches, each one dedicated to a specific product category or industry branch.
Premium products, premium experts
The idea is simple: to provide orientation, focus and inspiration to both architects and other professional specifiers in these times of fewer physical design fairs and a burgeoning digital free-for-all.

Architonic.com has built up its reputation in the A&D industry over almost two decades now as a filter – where the judicious selection of premium brands by our architect jury means that only the best is presented in our product library and ends up being specified in our users' projects.

For the Global Design Agenda 2021, we've extended our premium approach to the speakers we've invited to frame the conversation. Joining us in an ongoing series of videos for each design week have been some of the world's leading experts related to the focus topic: architects, interior architects, urban planners, product designers, researchers and other specialists.

Big-name practitioners and thinkers – such as Patrik Schumacher, Ben van Berkel, Jay Osgerby, Hella Jongerius, Konstantin Grcic and Carlo Ratti – have been engaging with big-topic questions like 'What's the future of the office?', 'What does sustainability really look like?', and 'What form will public space take in a post-pandemic age?' – as well as revealing their personal project-planning and specification processes when it comes to such categories as lighting, furniture, flooring, kitchens, bathrooms, outdoor and textiles.
Hard talk, soft edges
'We need to stop lying and be more transparent' was Andrea Rossi of Mario Cucinella Architects' emphatic response when asked, as part of Sustainability Design Week, what's the one change the industry needs to make. For Dutch designer Richard Hutten, it's high time for manufacturers to man up: 'If you make a product, but as a company don't take responsibility to recycle it...it's just greenwashing.'

When it comes to the era of New Work – accelerated, of course, by the Covid pandemic – Claesson Koivisto Rune's Eero Koivisto predicted that 'it's the death of really hard-edged contract furniture', while Jay Osgerby of design duo Barber Osgerby said he believed that 'offices are going to become much more like places to gather, like private-members clubs'.

Stepping outside, meanwhile, Zaha Hadid Architects' Patrik Schumacher declared himself 'in favour of privatising public space' as the best solution for achieving a creatively delivered, activated, sustainable public realm. For Neill McClements from Grimshaw, 'it's becoming clear how important social interaction is to our health and well-being, and that has to be a huge factor in how we design urban spaces in the future.'

An array of voices articulating a diversity of informed opinion and knowledge drawn from real-world professional experience. But it's not over yet. This autumn sees five more Global Design Weeks to get stuck into: Furniture, Surfaces, Lighting, Office and Construction.

So join Architonic.com for what promises to be more great Global Design Agenda insight, coupled with the latest stories and products from the best brands out there.

Missed our Global Design Agenda speakers so far? You can catch them all here…
© Fuorisalone.it — All rights reserved. — Published on 23 August 2021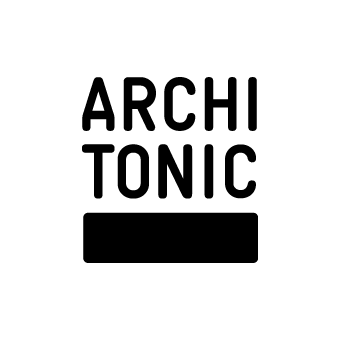 Architonic AG
Müllerstrasse 71
CH 8004 Zürich - Switzerland

T. +41-(0) 44-297 20 20
F. +41-(0) 44-297 20 21