An installation blending materials, design and sustainability that interprets the theme "Between Space and Time."
Atlas Concorde will be in Brera, in the heart of Milan's Design District, with an installation by Piero Lissoni that interprets the archetypal forms of architecture projecting them into the future thanks to porcelain tiles: a material that expresses strong esthetic value combined with aspects of performance and sustainability.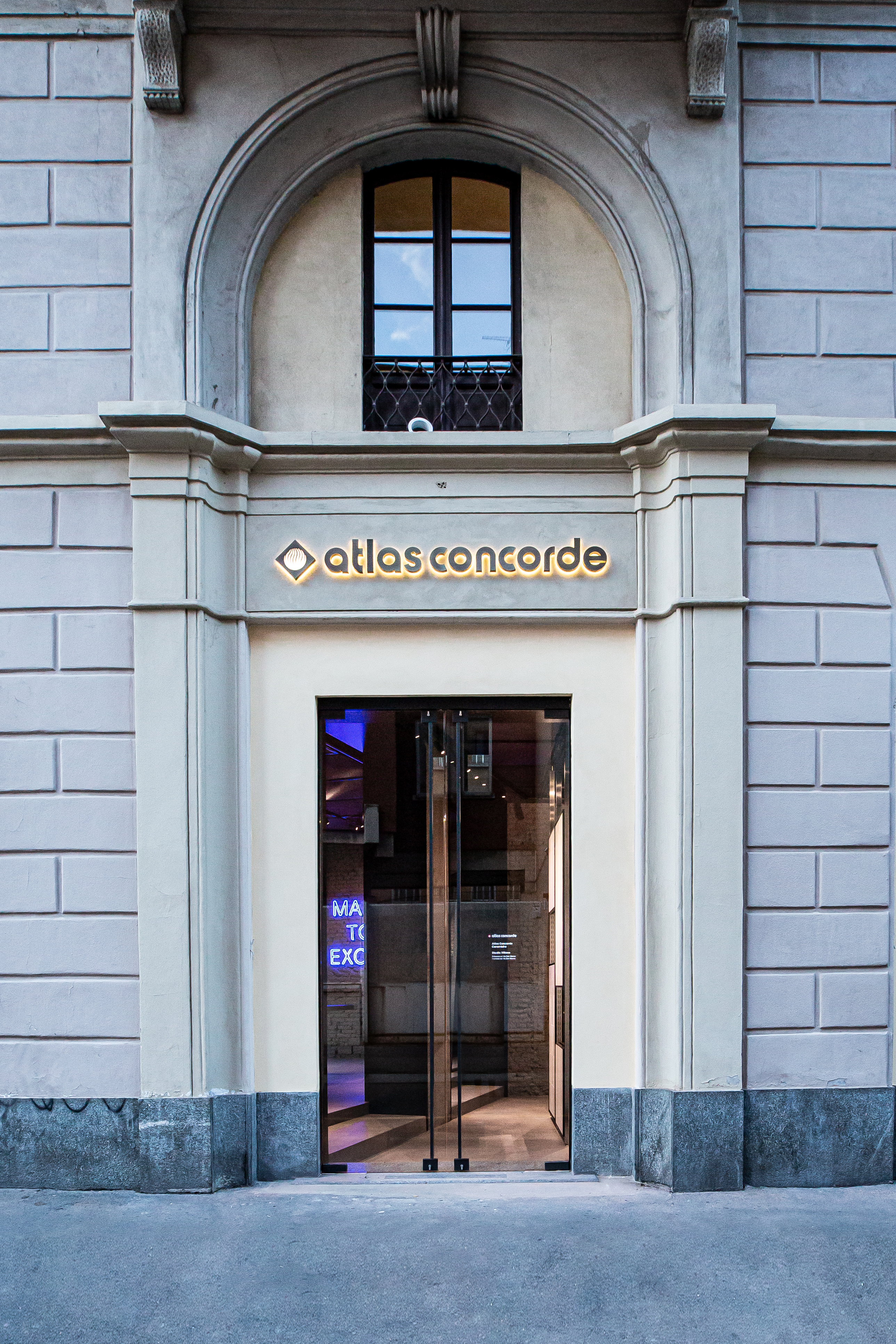 Atlas Concorde Studio Milano, Via San Marco 12 Milano

"On the one hand these monoliths recall archetypal forms of architecture, and on the other they illustrate the progress made: from the elementary, primordial structures of Stonehenge, an ancient trilithic system where the material was the protagonist, to the column, the pillar and their evolution over time, the result of an increasingly pure esthetic of volumes defined by materials and technologies" - Piero Lissoni.



Progetto grafico concept installazione curata da Piero Lissoni

The installation consists of 18 vertical elements equidistant from each other, positioned on a mirrored platform. The monoliths are covered with large porcelain slabs of the Boost World project, , a set of collections inspired by different materials like concrete, stone and raw earth, which can be used on their own or together to give life to new and surprising design combinations.

Designed to meet the needs of international and cosmopolitan design, Boost World allows architects and interior designers to create coordinated settings in residential, commercial, public, and hospitality spaces, allowing for all kinds of furnishing solutions, not just floors and walls, but also tables, worktops, and sinks.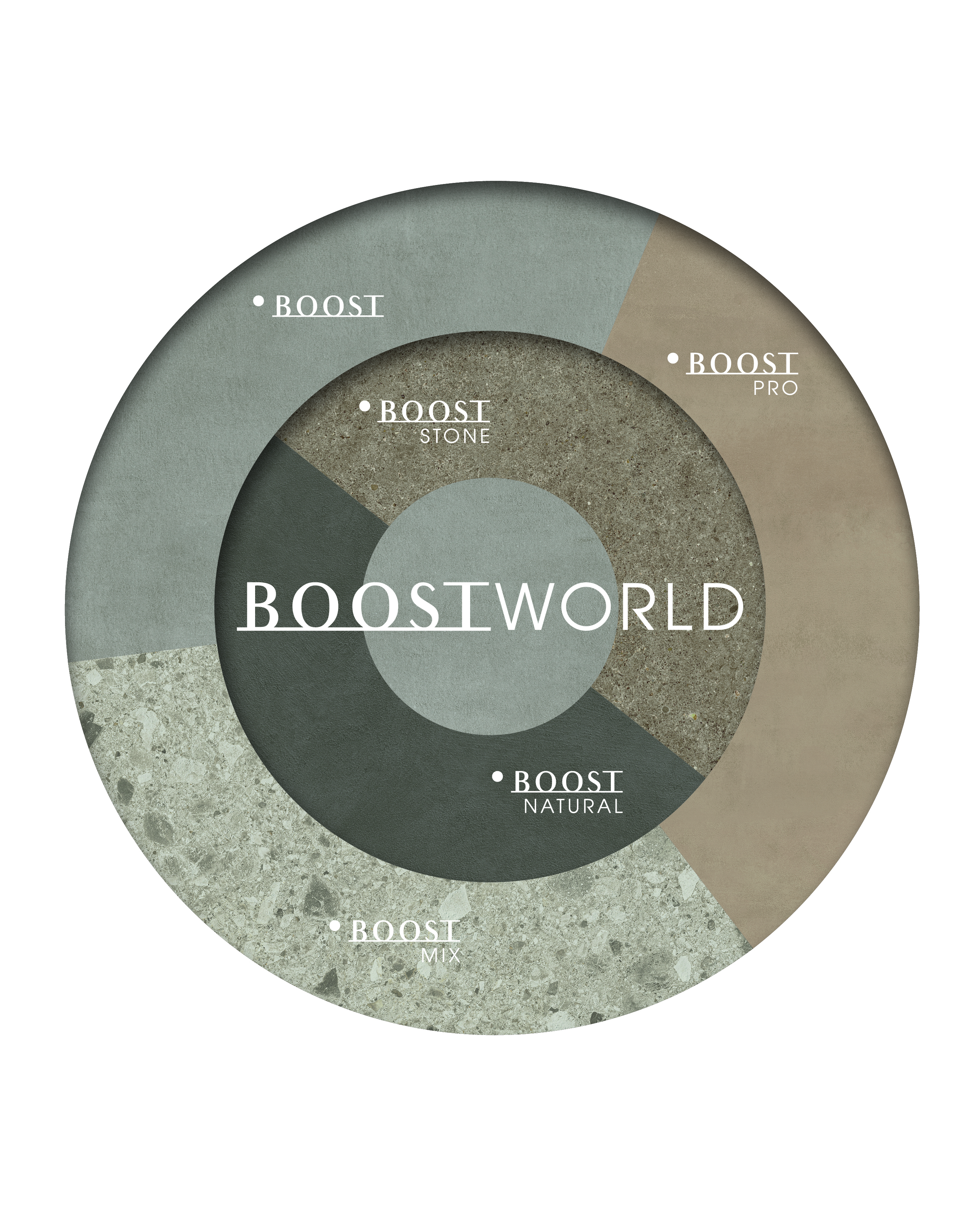 Key visual Boost World: un sistema di collezioni per la progettazione contemporanea

Boost World reveals Atlas Concorde's stylistic research process, which seeks to go beyond the concept of a single collection to create a unique, harmonious world of surfaces that combine synergistically to bring life to new, surprising style evolutions.

More sustainable design will be one of the cultural challenges of Milan Design Week. Atlas Concorde interprets these principles, placing the culture for environmental protection at the center of the industrial process. Porcelain tile surfaces are the ecological option for those who want to minimize their impact on the environment thanks to the tiles' long life and recyclability.
© Fuorisalone.it — All rights reserved. — Published on 31 May 2022