Between a work of land art, a mini-architecture, or an enormous design object. This is "Perspectives", the installation designed by Ferruccio Laviani for the Lea Ceramiche Milan Design Week.
It takes shape in the Giardino dei Platani of the Chiostri di San Barnaba, a green garden hidden from most people, and that constitutes a highly stimulating scenario to narrate the beauty, opportunities, and innovation expressed by the ceramic surfaces. Perspectives unravels along the walkways of this space and becomes a path with layers that follow one after the other, shrinking more and more to bring the gaze towards the bottom.

A succession of snow-white septa alternate to create a perspective telescope, and gradually, the whiteness of the beginning comes to life thanks to colour.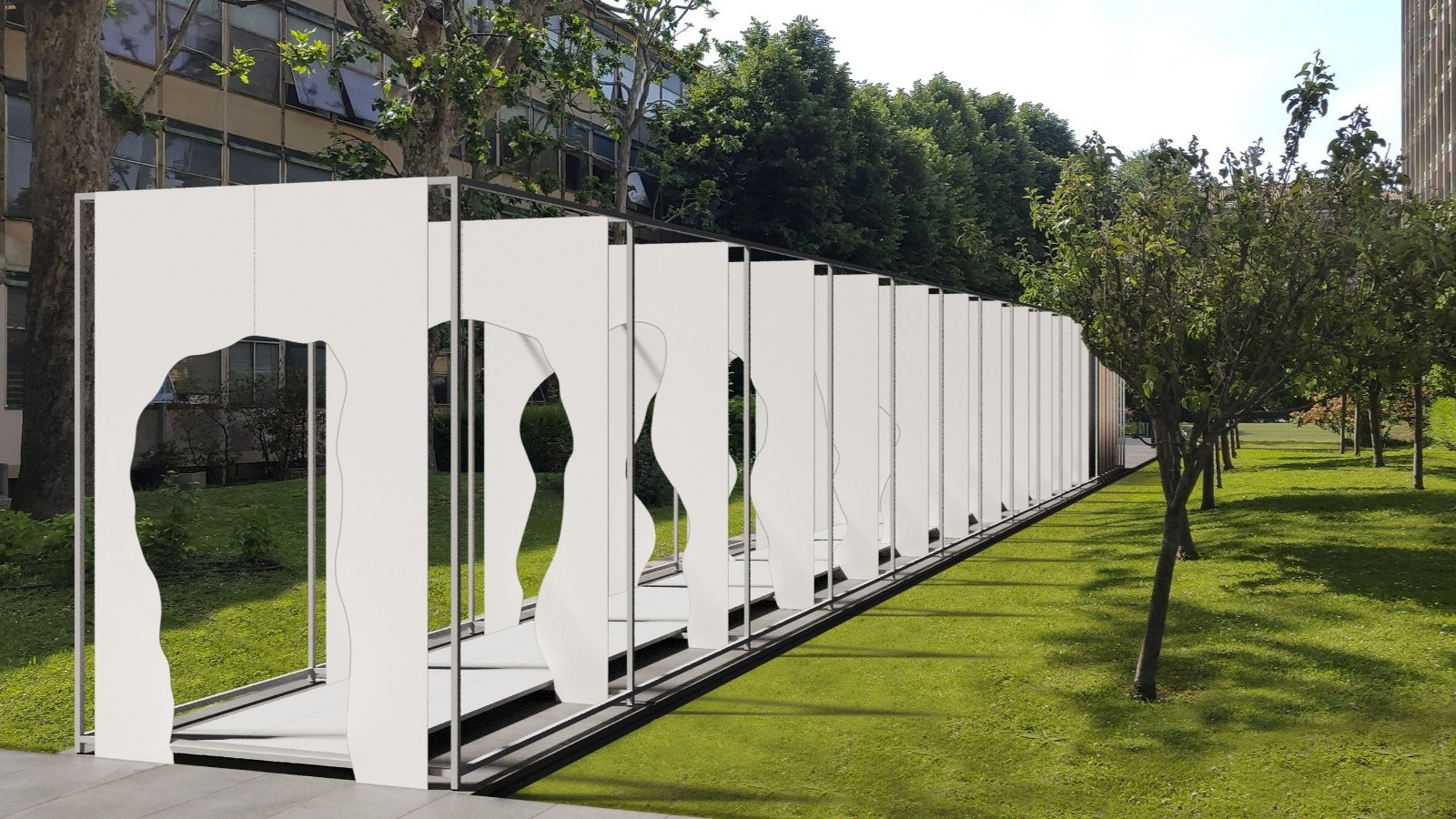 The undisputed protagonist is Slimtech: ceramic tiles in their thinnest but extremely resistant version. The laminated stoneware, only 3.5 mm thick, develops into slabs measuring up to 3 meters that are more resistant than traditional tiles.

Ferruccio Laviani interprets them as white sheets: "I thought up an installation halfway between installation and land art, reminiscent of Thomas Demand's 'Grotto' material layering, the pages of Stephen Doyle's sculpted books, or the contemporary labyrinth of Pieterjan Gijs and Arnout Van Vaerenbergh. A different way of experiencing slabs in a combination of mineral and vegetable, architecture and art, experience and visual perception, through the language of the LEA Ceramiche collections."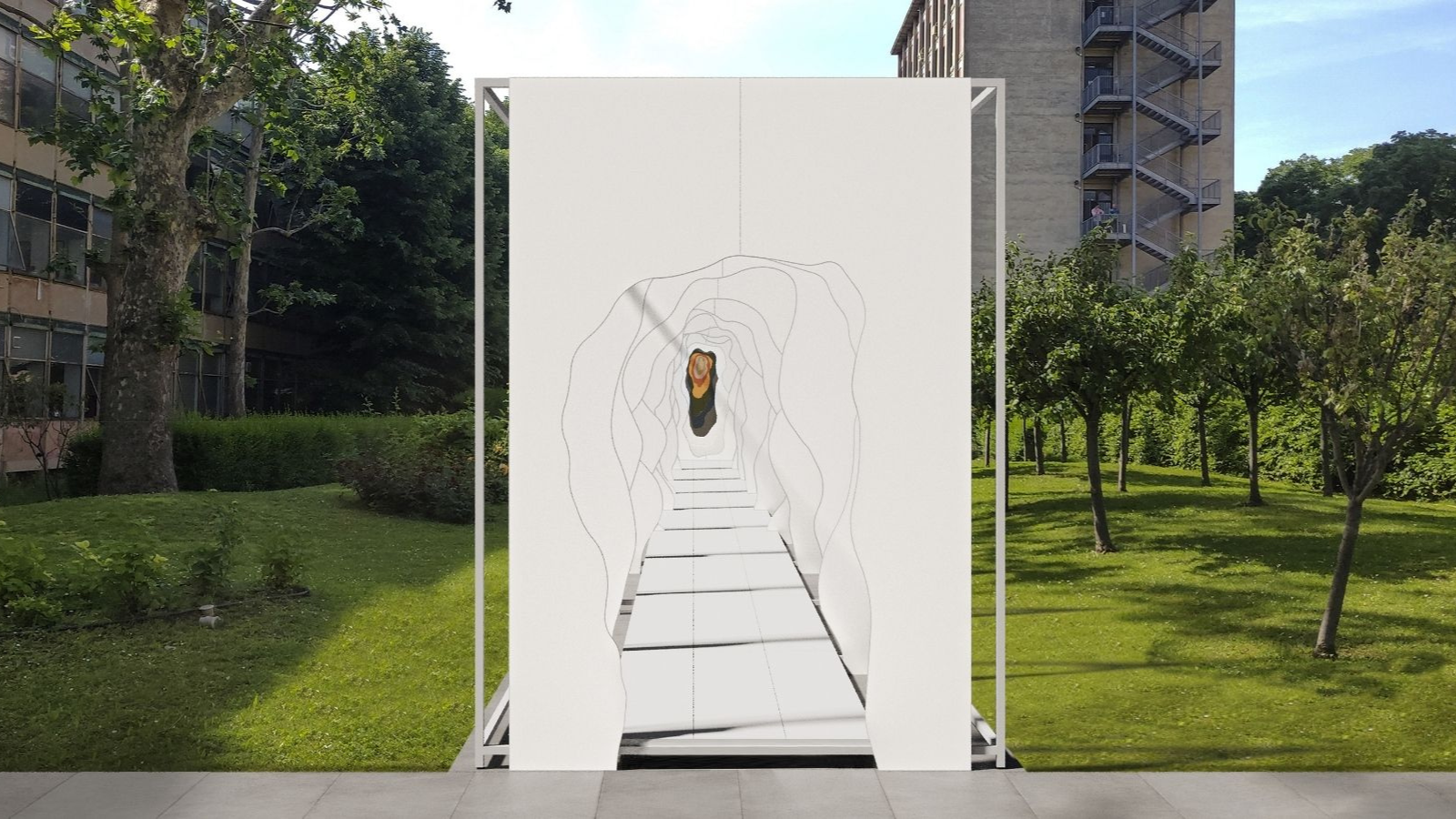 Thus, with an installation that is anything but predictable, stoneware surfaces prove to be open and constantly receptive to new scenarios and possibilities, fully expressing the innovative spirit that characterizes Lea Ceramiche. Everything without forgetting the highest and noblest challenge: doing so with the utmost respect for sustainability as these slabs are the best sustainable surface material in the world.
© Fuorisalone.it — All rights reserved. — Published on 06 June 2022