Project 2022
Alcova 2022
The Alcova program for Fuorisalone 2022
During Fuorisalone 2022, Alcova will come back to life with a new and expanded program of exhibitions, events, talks, site-specific installations and performances. Having welcomed over 60.000 visitors to the September 2021 special Supersalone edition, Alcova will return to the spectacular urban park of the Centro Ospedaliero Militare di Milano, an extraordinary site of great historic importance for the city of Milan, activating a new section of the complex never before accessible to the public. With an indoor and outdoor exhibition area of over 20 hectares, the 2022 exhibition will be the most comprehensive and ambitious edition of Alcova yet.
As with previous editions, Alcova 2022 will present a comprehensive and inspiring cross-section of the rapidly evolving world of design. The exhibitions presented will alternate works from established international figures with a selection of emerging talents, exploring new and exciting developments in the fields of technology, materials, sustainable production, social practice and many other branches of design.
The 2022 edition of Alcova will also extend its offer of food and drinks experiences and convivial spaces, thanks to exciting collaborations.
Alcova is a platform for independent design developed by Space Caviar (founded by Joseph Grima) and Studio Vedèt (founded by Valentina Ciuffi). Currently operating as an itinerant network of exhibition spaces across multiple sites in and around Milan, it activates forgotten locations of historical significance, temporarily recasting them as venues for performative activities.
Opening hours:
Sunday 5 June – Wednesday 8 June: 11 am – 7pm
Thursday 9 June: 11 am – 4 pm
Friday 10 June: 11 am – 7 pm
Saturday 11 June – Sunday 12 June: 11 am – 7 pm / Bar: 7 pm – 10 pm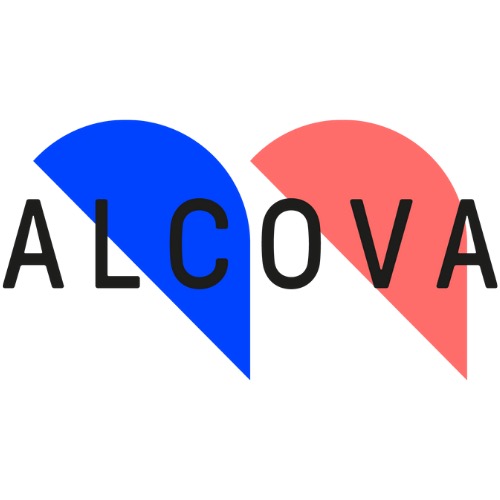 Visit website
Send email
ALCOVA
5 - 12 June 2022
Via Simone Saint Bon 1, Milano
Inganni M1