From 6 to 12 June, BASE Milano will host a rich programme of events and immersive experiences.
IKEA returns again this year to animate the Fuorisalone in the BASE Milano spaces with a programme featuring installations, new collections by designers and external collaborators, and a rich calendar of events and entertainment.

Starting with this year's Fuorisalone theme, Tra Spazio e Tempo, the IKEA Festival programme will be dedicated to telling the story of the future of retail and design, investigating how people's relationship with their homes has evolved, and showing how it is possible to improve everyday life by living domestic spaces in a conscious way.

BASE Milano will host previews of upcoming collections and meetings with long-standing collaborators and talented designers associated with the brand. This year's event will feature, among others, Fredrika Inger, Global Range Manger of IKEA of Sweden, Design Manager Johan Ejdemo, interior designers Mikael Axelsson and Friso Wiersma, British designer Ilse Crawford and Rotterdam-based designer Sabine Marcelis. There will also be musical experiences and evening events with international artists.

Ahead of the June event, we caught up with Design Manager Johan Ejdemo to learn about the challenges and opportunities that a company like IKEA is facing.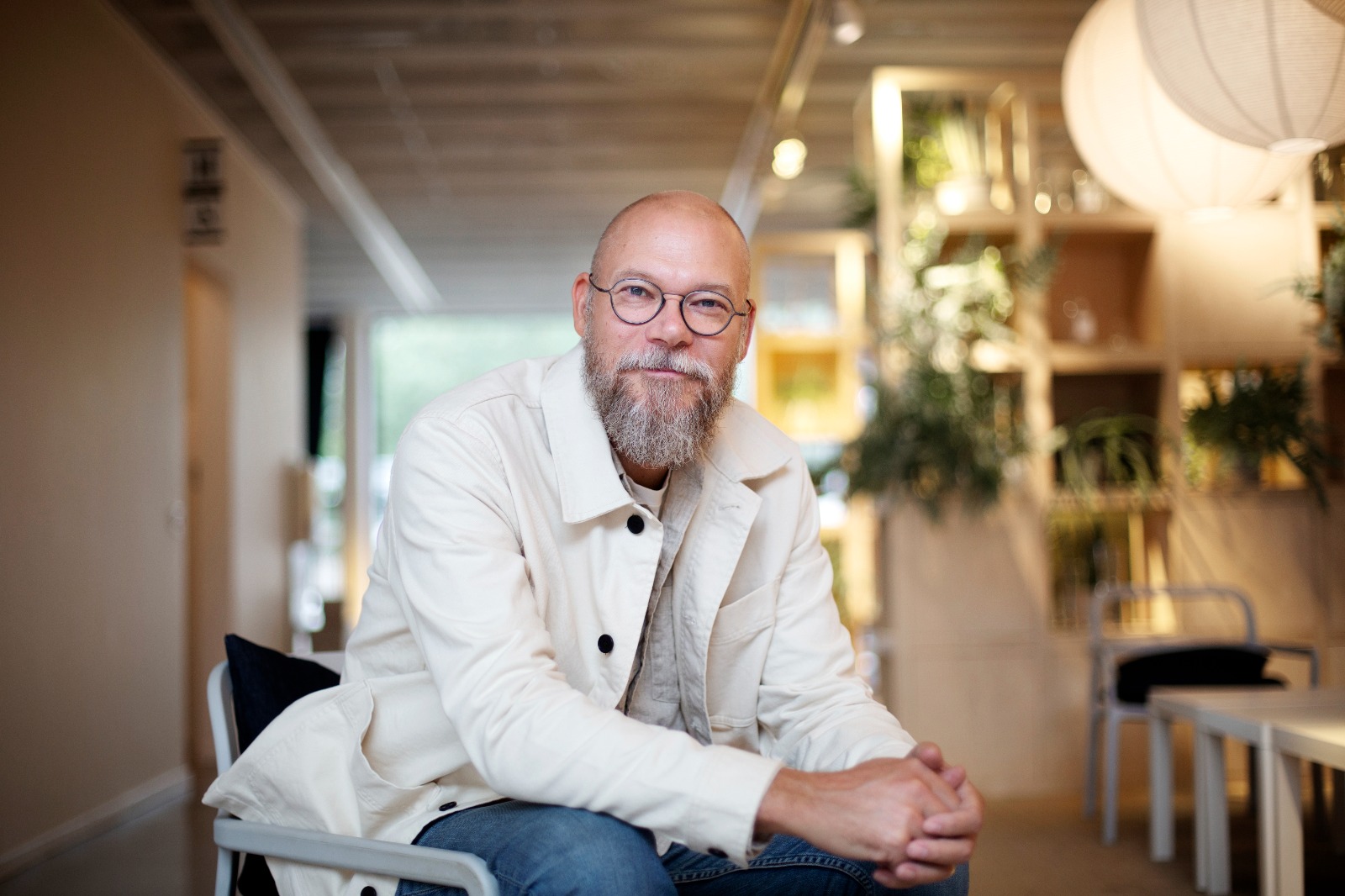 You started working at Ikea in 1999. How and how much has the company changed in these 20 years?

Maybe the most obvious is that we are a lot bigger today. The scale and what we can lead and influence by being a positive force close to everyday life is far greater.
Our world is ever changing and impacts what people care about and how they make buying decisions. It shapes the way people value the things they own. There is a growing awareness of the impact humanity has on the planet. No one wants to be wasteful, but people struggle with how to maintain, repair, and eventually pass on things they believe still have value, and many cannot afford what they need for everyday living.

As society evolves, so are we. IKEA aims to be a circular business by 2030. We are developing the business to meet customers in new ways and prolonging product life. We are designing circular products. We are aiming to use only renewable or recycled materials.

Constant is our vision, inclusive people values, culture of "together anything is possible" and design principles of Democratic design. They stay as relevant if not more these days.

And how has your role and activities changed? What will you contribute as Design Manager together with Eva Lilja Löwenhielm?

I have been fortunate to work in many different roles across several fields of creativity and to hands on build a broad design base within IKEA over the past 20 plus years, and our understanding and knowledge is greater today.

I see my role as a Design manager in enabling the needed changes: we need to reinforce IKEA uniqueness and design identity and strengthen circular design thinking to support the overall ambition of IKEA to become a circular business by 2030.

That as a complement to Eva's leading expertise within especially Scandinavian design makes a quite unique combination. Together with our passionate community of designers, we will for sure be able to contribute greatly to the journey by designing meaningfully within new circular frameworks.

What is the relationship between design and sustainability?

Sustainability is fully integrated into IKEA approach to designing products and has always been. With our vision and idea, you can only focus on what really matters. Using only necessary amount of resources as well as minimizing waste has always been a must. Since 2000, sustainability is one of our five design principles that are applied to all IKEA products.

We're working to be better not only at designing good products but also at designing them in a way that creates an opportunity for continuous improvement, not only in development but also in the hands of the end-user. Prolonging the lifespan of products is as relevant as a mindset for design as it is for life at home.

In June, during Fuorisalone, BASE will host the IKEA Festival. What themes will you be addressing?

With the IKEA Festival we want to reflect on the future of design and tell how people's relationship with their home has evolved, bringing visitors into the IKEA vision, that is "to create a better everyday life for the many people".

The IKEA Festival will make room for events and experiences linked to design and life at home. The days will be dedicated to previewing upcoming collections, and sessions with IKEA in-house design talent and our collaborators: in-house Designers Mikael Axelsson and Friso Wiersma, long-term collaborator and UK-based Designer Ilse Crawford, Rotterdam-based Designer Sabine Marcelis to name a few. Visitors of the IKEA Festival will see a unique installation that will remain throughout the week and unique pop-up experiences that will transform daily.

We look forward to giving some sneak peaks of the coming products, hosting talks around design and life at home, hosting a design sprint for upcoming designers and all creatives. We are thrilled about both having fun together and engaging in meaningful conversations with young talented designers who will be part of shaping our future. Can't think of anything more important than that these days.
© Fuorisalone.it — All rights reserved. — Published on 16 May 2022