Dubai Design Week - five days and more than 230 events around the Dubai Design District (d3) and the city.
The Dubai Design Week 
the Middle East's largest creative festival returns this year from 12-17 November 2018.
More than 230 events taking place, encompassing exhibitions, commissioned installations, awards and competitions, talks and workshops, tours and experiences for design enthusiasts and public visitors alike.
With more than 120 companies participating the 2018 edition will see a 20% growth since last year's event 
cementing Dubai as the design capital of the Middle East.
Coinciding with the event, this November will see the official opening of the Jameel Arts Centre, Dubai's first contemporary arts museum, the inaugural Fikra Graphic Design Biennial in Sharjah, the first of its kind in the region, and a range of activities staged at Alserkal Avenue, reinforcing November as the annual focal point for design and creativity in Dubai.
The Middle East's leading design trade fair, Downtown Design returns from 13-16 November with +175 premium design brands from the region and across the world. The fair will present a new element titled Downtown Editions, a curated showcase dedicated to limited-edition and bespoke design, capsule collections and designer collaborations. Design weeks from the region, including Amman, Beirut and Casablanca, will unite within Downtown Editions, bringing co-curated showcases of some of the Middle East's brightest design talent.
Under the theme of Livable Cities, this year's fair will feature an indoor garden space by landscape designers desert INK, creative pop-up concepts and installations by globally renowned designers, alongside industry talks by +25 leaders of the international design scene at The Forum.
With more than 1000 submissions, double the number received last year, Global Grad Show 2018 will showcase 150 selected projects from 100 of world's top universities and emerging programmes.
This year, Dubai Design Week will stage the fourth edition of Abwab within five dedicated pavilions designed by Architecture + Other Things, composed of natural materials.
A lot of events like UAE Design Stories: The Next Generation from The Emirates, the exhibition of Khalid Shafar supprting by UAE Ministry of Culture and Knowledge Development, the "Le French Design - How Innovation Creates History" by Maud Louvrier-Clerc all'Institut Français, and the road-show "Original Comes from Vitra".
This are just some of the activity of the dense program Dubai Design Week.
© Fuorisalone.it — All rights reserved. — Published on 12 November 2018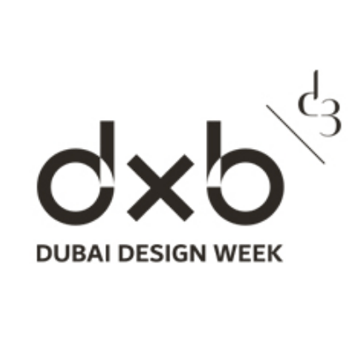 Dubai Design District
Look the program