For the first time Milan will be hosting the project involving the best of Asiatic design with the Asia Design Pavilion at Megawatt Court.
Three months to go before the start, the exhibition circuit of Milano Space Makers is fully booked thanks to the programme of events Tortona Rocks which is going to warm up the design week with absolute news!

Nothing has been left to chance; everything is the result of clever intuition... because Tortona is experiencing a new golden age, our exhibition spaces are found in the very heart of the district, and because the number of visitors to our exhibition network in the last few years has reached 150.000.

After the presentation of the Tortona Rocks format in 2016, following the excellent feedback received from the press and professionals, many projects will be hosted in the program content curated by Milan Space Makers.
There have been huge requests for Opificio 31, the coolest exhibition village in Milan whose several themes this year will show off the best of design from Europe to Asia, including many international exhibitors.
Norvegian Presence, a Nordic design project conceived by a partnership between Design and Architecture Norway (DOGA), Klubben (Norwegian Designers Union), Norwegian Crafts and The Federation of Norwegian Industries, is an exhibition focussing on values of sustainability, quality and sharing.
Swiss Design District will be showcasing contemporary Swiss design, each of the companies involved expressing its own idea of beauty and functionality in a synthesis of tradition and innovation.

The German brand Containerwerk proposes a sustainable living project involving disused containers as housing modules, while from Japan comes the project named A place of resonance in which objects and people will resonate through the reconstruction of a primitive force of matter through sound and light.
Stellar Works will be at Tortona for the third consecutive year with an impressive installation by Neri&Hu which will exhibit objects ideated by names such as Yabu Pushelberg and Space Copenhagen, revealing the process of inspiration and skilled craftsmanship that lies at the base of every single piece.
A live event continuing throughout the week is the workshop organised by the Politecnico di Milano in collaboration with Vans, during which students will interpret a brief given by the company, and a final winner will be declared.
Napapijri confirmed its presence within Opificio31 where will be launched a new line of contemporary everyday wear, Ze-Knit, with a creative, physical and engaging expression of this collection and technology while Archiproduts Milano will present a project to show the new trends of product design.

Top international brands will be returning to Tortona, placing their trust in our circuit: names include Sony, at Spazio Zegna, with the multi sensorial experience Hidden Senses ideated to provide insight into how the domestic environment will be transformed by increasingly concealed technology or Miele which, at the Padiglione Visconti, will be presenting its Revolutionary Excellence with Creating New Dimensions, an immersive environment where the new Dialog oven and its sophisticated M Chef technology will be on show.

Other important reconfirmations will be exhibited in the Carrozzeria and Torneria spaces, while at Via Tortona 30 will be featured wallpaper designs by Elitis; Impress, a leader in textures and surfaces for furnishings will be on show at Via Novi 5, while Whirlpool will be back again in Via Bergognone 26. Not to be missed the originality of the Thai pop up store at Via Tortona 5 and, at Via Savona, the Dutch creativity of Envisions which, in collaboration with Finsa, will give life to the project Wood in Process Continuous, a "spatial experience" to change our perception about the wood manufacturing and the wooden objects.

Lastly, there is some sensational news about this year's Fuorisalone: for the first time Milan will be hosting the project involving the best of Asiatic design with the Asia Design Pavilion at Megawatt Court.

And remember…Tortona Rocks!

© Fuorisalone.it — All rights reserved. — Published on 08 February 2018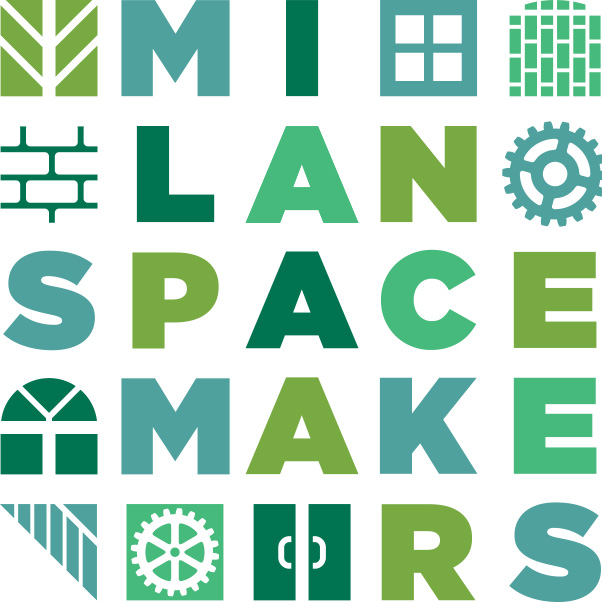 Milano Space Makers, Via Tortona 31, Milan